Business Consultancy Services
Our business consultancy team here at Cwmpas help businesses and organisations to drive positive change through innovation, digital transformation and social value.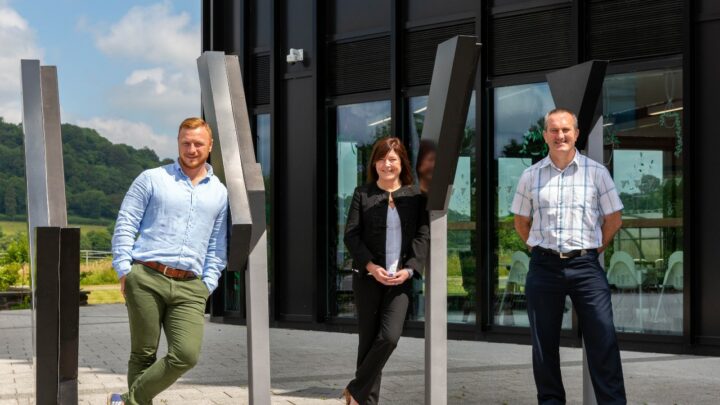 Consultants for Positive Change
We are consultants for positive change and together we can build stronger, wealthier communities. Our business consultancy services focus upon keeping employment, procurement and opportunities local, so we can give those around us a leg-up.
We know organisations are starting to think differently about their social impact and we know you probably have ideas for positive change. Now it is time to make a difference and to be the difference. The way you operate and who you chose to work with and procure from can have a lasting positive impact upon local people and the opportunities they have access to. So, let's make life better for everyone.
It is time. Let us show you the way.

How does Cwmpas make positive change happen? 
Collaborating with our clients
Our team works with local authorities, housing associations, universities, charities, social enterprises, and businesses in the private sector, helping them to think creatively and act smartly so they can embed the kind of positive values within their operations that bring sound and lasting social and economic benefits to the communities they serve.
Social value, digital transformation, learning and development, business strategy, engagement, evaluation, and research are some of the tools we use to deliver this positive change. The Wellbeing of Future Generations Act is one of our key touchstones for the work we do, and, at its heart, the Act is about helping our valued communities in Wales thrive.
Let's work smarter. Let's work kinder. Let's get this done.
Our business consultancy services
Get in touch
To find out more about our services, phone 0300 111 5050 or email commercialteam@cwmpas.coop
Podcasts: Social Value
Our series of podcasts explores what social value is, what it means for different industries and the benefit of social value can have in our communities.
Find more more about our podcasts
"Cwmpas has supported Wynne Construction to review and establish our social value vision. From a detailed engagement workshop with our senior leadership team, Cwmpas is now helping us shape our social value culture to go beyond our contractual obligations."