Building a sustainable tourism sector through social enterprise and community ownership
15 August 2023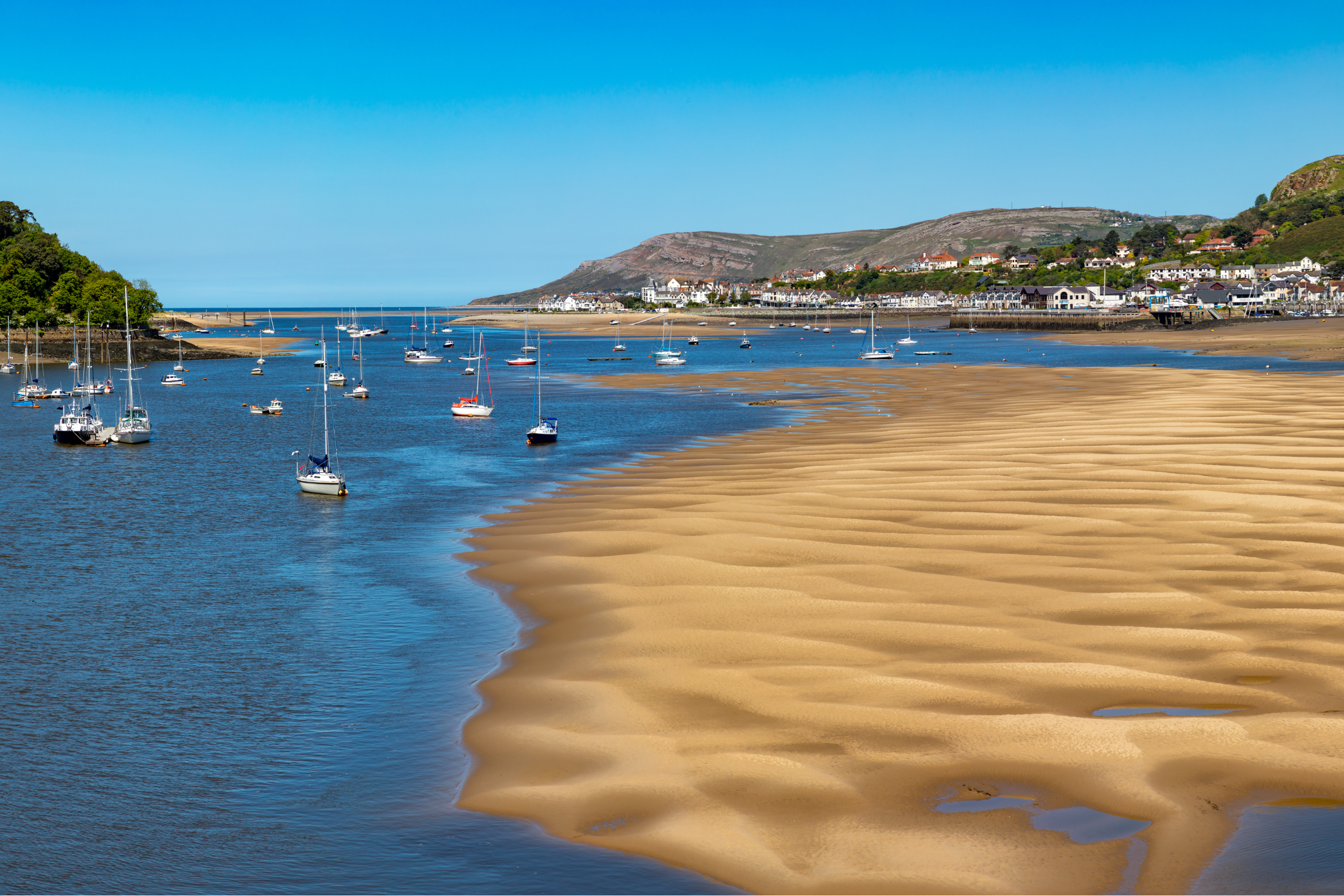 Given the range of different areas of natural beauty, exciting activities and relaxing breaks that Wales can offer, it's unsurprising that tourism is a pivotal part of our economy. This summer, social enterprises across Wales will play a key role in making our towns, countryside and seaside attractive, relaxing and exciting places to be. At Cwmpas, we believe that the social enterprise model can maximise the positive impact the tourism sector has while ensuring that development is under the control of the local community.
The latest data shows that the tourism sector adds £6.2bn to the economy every year, and employs over 172,000 people. Given how important tourism is to our communities, having a strategy to ensure it maximises value for Wales is vital. However, the impact of the tourism industry is complex – as with all aspects of our economy, we need to move beyond pursuing growth for the sake of growth. We need to define value as the overall impact is has for people and planet – not just economic value.
Over the coming weeks, we will showcase social enterprises across the country that are helping to make Wales a fantastic tourist destination while contributing to a positive mission – whether that's re-investing profits in local communities, creating work opportunities for those outside of the labour market, protecting our language and culture, or protecting the environment.
We want to see even more of the tourism market in Wales filled by social enterprise – whether that's new companies bringing a new approach, or existing companies being supported to embed social value. The Transforming Wales through Social Enterprise Ten Year Vision and Action Plan aims to make social enterprise the business model of choice in Wales by 2030, and this ambitious objective can only be met it community-based social entrepreneurs and businesses are supported.
Our latest mapping report shows that the social enterprise sector is going from strength to strength in Wales, with entrepreneurs and businesses responding to challenging times for our communities with ideas and innovation that prioritise sustainability and well-being. This spirit was clear in a recent Hack of Kindness we held in Caerphilly. The bespoke programme enabled communities to share aspirations for the future of community tourism, turning visions into an active tourism plan through collective idea generation, feasibility testing and wider community consultation. Ideas generated included land access and use of commons, creation of a co-operative to promote hyperlocal events, a heritage website and an app promoting accommodation and activities.
The Welsh Government has already made moves towards using the policy levers available to it to limit the negative impacts of over-tourism and to ensure that the sector contributes towards social value in communities. For example, as part of the Co-operation Agreement with Plaid Cymru, they are proposing to provide local authorities with the power to introduce a discretionary visitor levy. A levy would be a small charge paid by people staying overnight in commercially-let accommodation, raising new money to be re-invested in local areas.
As well as these measures, it is vital that we seek to transform the market to one where social value is prioritised to at least the same extent as financial value. We want it to be easy for consumers to choose to spend their money at business that contribute to community development, rather than extracting wealth or taking decision-making out of the hands of local people.
The impact on the Welsh language is one of the primary concerns when it comes to over-tourism in Wales, and the Welsh Government's Welsh Language Communities Housing Plan is seeking to promote the development of community-led co-operatives and social enterprises in Welsh Language communities. Our Perthyn project is working with established partners in these communities to provide funding and support for communities to build new models that contribute to community wealth building and protect Welsh language communities.
Cwmpas can support businesses, the public sector and communities across Wales to develop new community-led approaches to the tourism industry to ensure that positive impact is maximised. If you have an idea to grow or start your business, are interested in engaging the wider community in re-imagining the future of your local tourism sector, or want to learn more about how to embed social value in your work, we would be delighted to help. Visit our website for more information about the services we provide or contact dan.roberts@cwmpas.coop for a chat.
Otherwise, check out our social media channels over the coming weeks to see some examples of excellent businesses that make Wales an exciting place to visit, but use that economic value to create a positive change that contributes to a social or environmental mission. To face the challenges that we face as a country, we need to change the way we do business – and social enterprise is a model that can achieve that change.