Mapping the social business sector in Wales | 2022 Census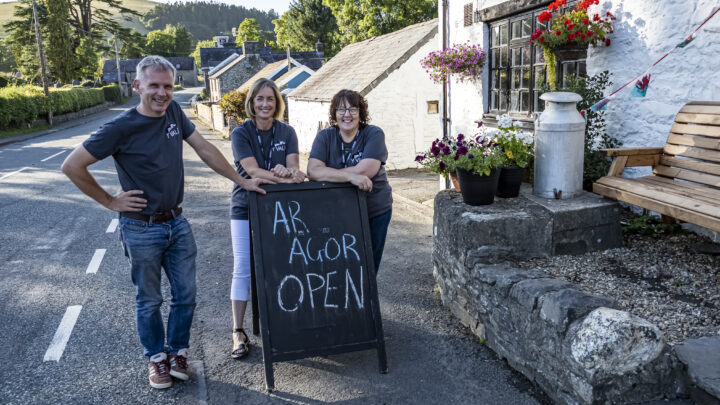 Our latest research shows that the social enterprise sector is stronger than ever and playing an increasingly important role in communities across Wales.
Research mapping the social enterprise sector in Wales in 2022 has shown that post-Covid, the sector is going from strength to strength with high levels of new entrepreneurial activity. There are now approximately 2,828 businesses in the sector, an increase of 22% from 2020 (2309). A quarter of businesses surveyed are 'start ups' that have been trading for 2 years or less.
Here's a quick summary of other key findings on the composition of the sector:
Social businesses now account for 2.6% of the total business stock in Wales, up from 2.2% in 2020.
Total turnover for the sector is calculated as £4.8bn, an increase of 26% from 2020 (£3.8bn). This includes large enterprises such as Dŵr Cymru and Pobl.
Total employment for the sector is calculated as 65,299, an increase of 16% from 2020 (56,000).
The number of volunteers is calculated as 54,261, an increase of 14% from 2020 (47,443).
Short-term concerns, but optimism for the future
Despite the expansion of the sector, social enterprises are feeling the challenging economic conditions. Evidence suggests there may still be lingering effects from the pandemic, as well as pressures from a reduction in public funding, rising energy prices and high inflation.
However, the prospects for business growth are optimistic over the long term, with many social businesses positive about their future turnover and profit. Indicators related to business development suggest that social businesses are seeking to expand and diversify, reporting a variety of business development indicators during the last two years. Many indicators have rebounded to be broadly in line with 2018 figures, following a fall in 2020. This suggests that during the pandemic, businesses were in a phase of consolidation or survival but are now seeking to grow again.
The report identified how businesses can be supported to grow:
Marketing support (16%)
Support with accessing funding (15%)
Support with staff/volunteer recruitment (14%)
Financial planning/training (14%)
Cost of staff training (13%)
Mentoring (12%)
Watch the recording of the briefing event held on Tuesday 18 April 2023
Glenn Bowen, interim Chief Executive of Cwmpas, said: "This significant study highlights the increasingly important role that social businesses play in Welsh communities, particularly in the fight to tackle poverty. They frequently offer services in disadvantaged areas that would otherwise not be available; they create new employment opportunities, contribute to economic development in deprived communities, and often directly target their work to help disadvantaged people. This is more critical than ever in the face of financial pressures facing local authorities and the cost-of-living crisis facing our communities."
The social enterprise sector in Wales is growing and diversifying to maximise the impact it has in Welsh communities. Social Business Wales will continue to offer free specialist support to new and growing businesses to answer some of the key challenges facing the country. We hope that data from the mapping will help the Welsh Government and local authorities to develop policies, plan and run public services, and allocate funding in order to continue supporting the sector.
Social Business Wales is a business support programme funded by the European Regional Development Fund through Welsh Government. It is delivered by Cwmpas and is part of the Business Wales service.