The Cwmpas team reflect on their time at the Eisteddfod Llyn ac Eifionydd
12 September 2023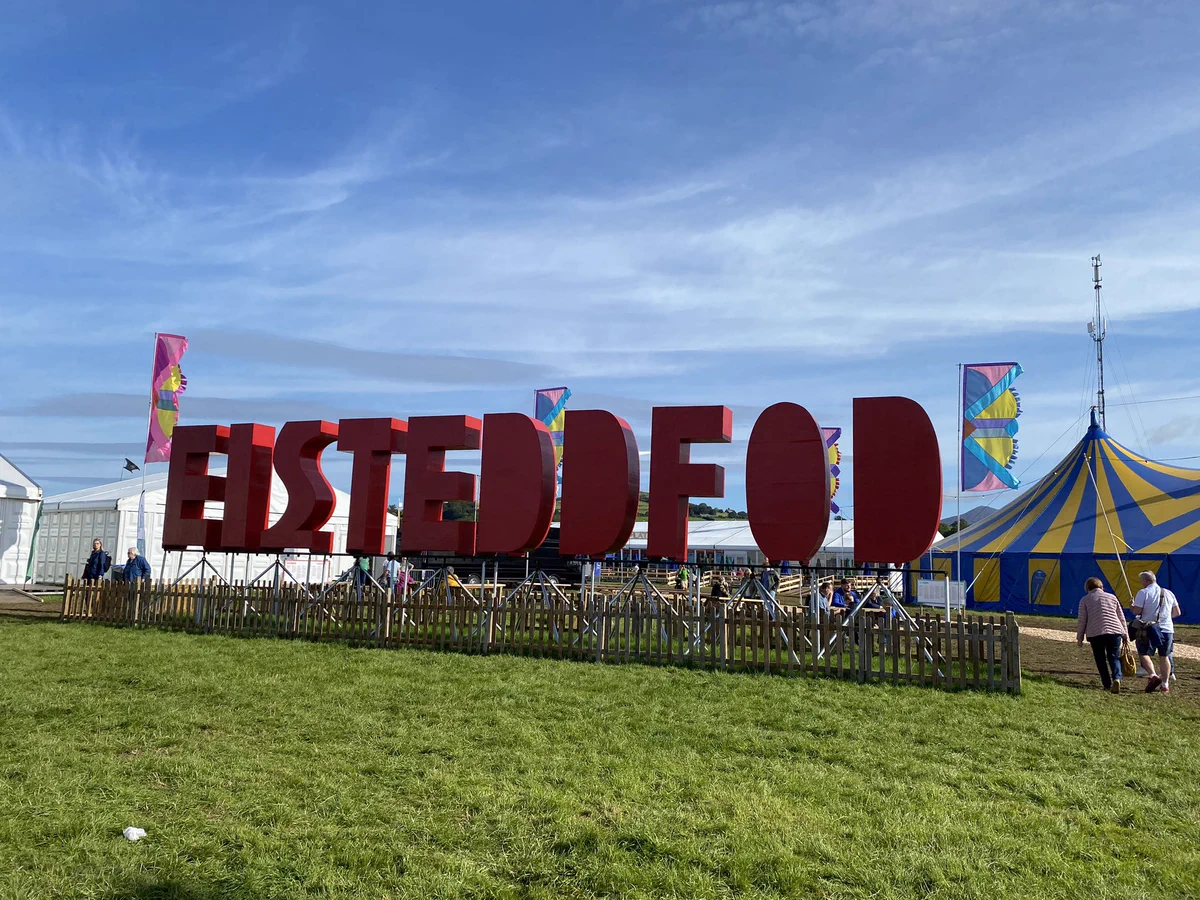 Hosting a stall at the National Eisteddfod, a festival that welcomes over 100,000 visitors annually, is an invaluable opportunity to meet with members of the public and fellow organisations dedicated to making a change for the better in their communities.
2023 was the first year that Cwmpas had hosted a stall at the festival, where we had the opportunity to showcase the incredible work our project teams do in the local community, and across Wales.
Here are the reflections of the Perthyn and Communities Creating Homes teams on their time on the maes.
Perthyn – Cymraeg: It Belongs to Our Communities
It was great to have the opportunity to represent and promote Cwmpas and the Perthyn project at the Eisteddfod. It was a brilliant opportunity to interact with a wide variety of people from across Wales and be able to share what services Cwmpas can offer our communities.
I enjoyed presenting the Perthyn project with Cris Tomos at the Cymunedoli stall to raise awareness of how our project and grant funding can help Welsh communities and catching up with some of our successful grant applicants on how the Perthyn grant made a difference to their projects and how they are progressing post-funding.
Jeremy Miles MS announces a new round of Perthyn funding at the Eisteddfod. Click here for more information on how you can make an application to the fund.
Communities Creating Homes
In 2019 40% of Gwynedd's housing stock went to second home buyers.
The average house price in the county is £244,000, with the average monthly rent standing at £700.
More than 3000 people are on the waiting list for social housing.
Given these shocking statistics, the Communities Creating Homes team headed to the Llyn ac Eifionydd Eisteddfod, conscious that emotions would be running high and prepared to share information and inspiration around alternative, community-led solutions to the current crisis.
As expected, everyone we spoke with on the issue had a story to tell that revealed the stark reality behind the numbers: young people having to move away from the places where they grew up; families struggling to keep up with rent and mortgage payments; community cohesion and the Welsh language in decline.
Things came to a head on Wednesday at the rally organised by Cymdeithas yr Iaith – one of the best-attended side events we saw all week. Attendees were encouraged to march across the Maes to express their discontent, while guest speakers shared their impassioned thoughts on the current situation, its wide-reaching impacts and the changes Gwynedd's residents need to see.
We were encouraged to hear the words of Cian Ireland – Chair of Bro'r Eifl Community Land Trust, who are receiving ongoing support from the Communities Creating Homes team to create new secure, affordable homes in their area which are controlled in perpetuity by local people.
Cian's drive to inspire lasting, positive change within Bro'r Eifl and beyond filled us with a sense of irrepressible hope that Gwynedd's communities have the knowledge, skills and passion to develop their own solutions to the housing crisis – something we are excited to continue being a part of!
If you'd like more information on the support that Communities Creating Homes can provide, please email co-op.housing@cwmpas.coop, or call 0300 111 5050.