Perthyn Small Grant Funding Announced at National Eisteddfod
8 August 2023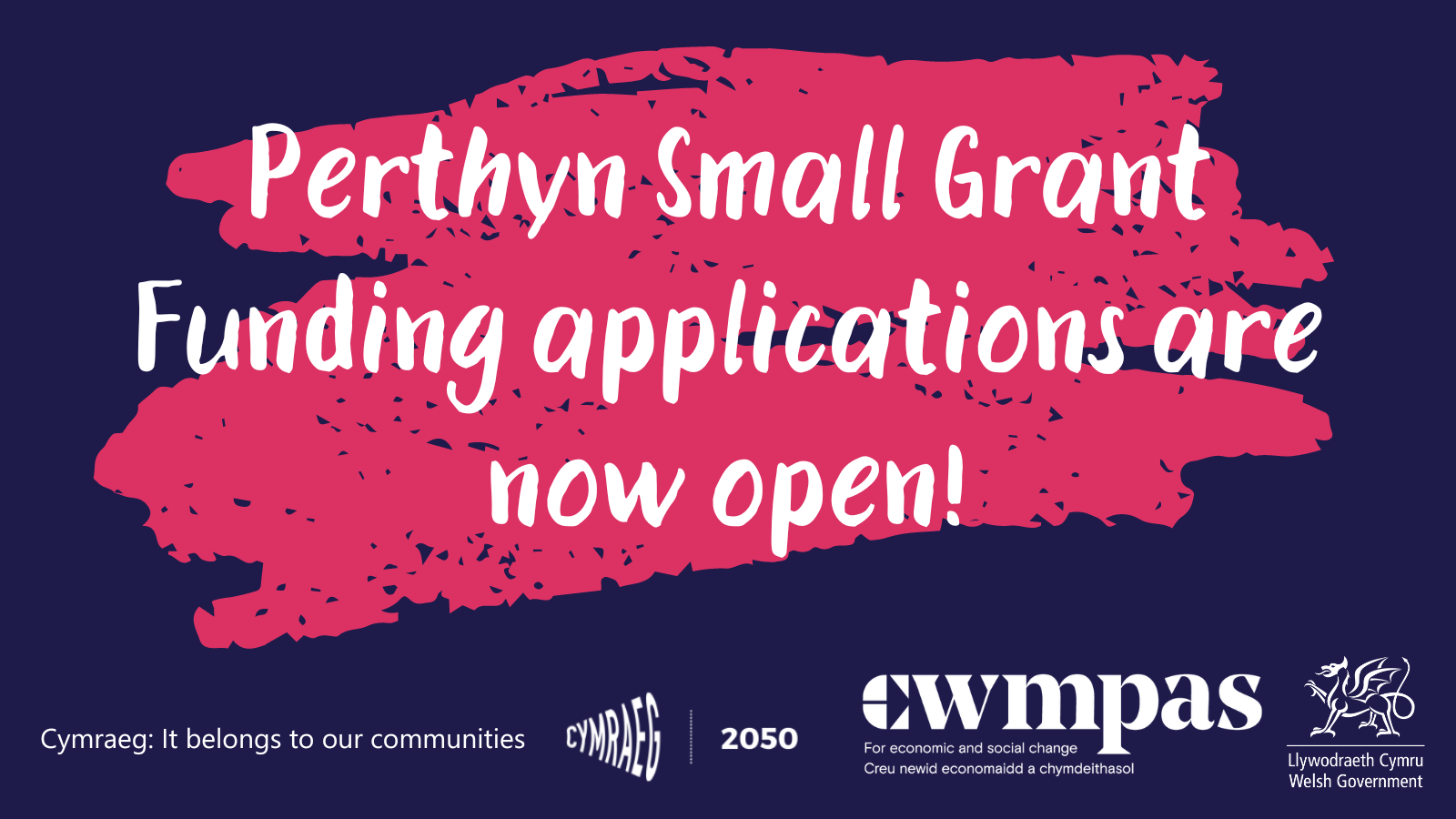 Following on from a successful first round of Perthyn Small Grant Funding through Welsh Government at the beginning of 2023, which saw almost £240,000.00 of funding secured between 22 community groups across North-West and South-West Wales to progress and/or develop their community projects.
Perthyn are excited to have the Minister for Education and Welsh Language, Jeremy Miles MS launch round two of the Perthyn Small Grant Funding Scheme at the National Eisteddfod on the 8th of August 2023.
Applications are now open, and we are inviting community groups to apply for funding of up to £12,500.00 to set-up or support co-operatives, social enterprises, and community-led housing projects.
The Welsh Government has already taken significant action to help ensure that the number of second homes and short-term holiday lets can be managed effectively.
The Minister for Education and Welsh Language, Jeremy Miles said:
"Small projects can make a big difference in our communities. We're already seeing communities near the Eisteddfod Maes taking the initiative to deliver innovative projects. I'm looking forward to seeing lots of creativity, learning about ideas and hearing about people's experiences this week at the Eisteddfod Genedlaethol in Boduan."
"We have seen so many creative ideas on how communities are supporting Cymraeg on the ground and have also seen the impact a small pot of funding can have. That's why I'm pleased to announce that there's another chance for community groups to apply for support. If you're a community group running a project that will support the Welsh language in your community and you're ready to take it to the next step, I would encourage you to apply for Prosiect Perthyn Small Grant."
The grant will be administrated by Cwmpas. Jocelle Lovell, Director of Inclusive Communities at Cwmpas said:
"Following the success of the pilot grant, Cwmpas are really pleased to be administering a second round. The grants have and will make such a difference to Welsh speaking communities with a high density of second homes. The revenue grants help build local capacity and accelerate community ideas for new enterprises, cooperatives, and affordable housing projects."
To find out more about Perthyn and how to apply for funding, visit the Perthyn project page