CLH toolkit 04: Governance and funding
In this section we'll consider the suitability of different legal structures for your group and explore sources of funding and finance.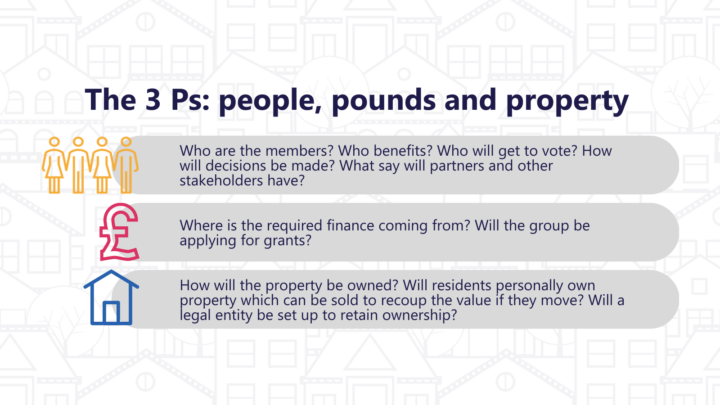 People, pounds and property
The three main considerations when choosing a legal structure for a CLH group are:
People:

Who are the members? Who benefits? Who will get to vote? How will decisions be made? What say will partners and other stakeholders have?

Pounds:

Where is the required finance coming from? Will the group be applying for grants?

Property:

How will the property be owned? Will residents personally own property which can be sold to recoup the value if they move? Will a legal entity be set up to retain ownership?
It is also important to note that a legal structure should be chosen to fit what the group wants to achieve rather than shaping an organisation to fit a particular legal structure.