From inclusion to resilience
An agenda for digital inclusion in Wales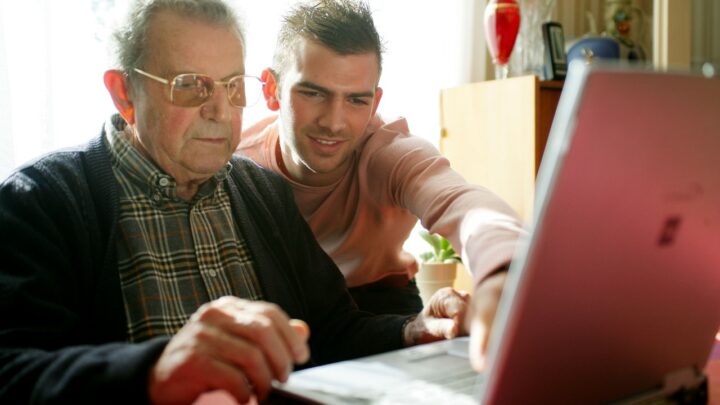 Although the internet has been with us for 30 years, the growth of daily online activity in recent years has been dramatic. However, there are still deep digital divides and inequalities in Wales, which have been further exacerbated by Covid-19.
Current figures show that there are still 10% of people who are not online or using the internet regularly. The proportion is much higher in those who are older, on lower incomes, have long-term health issues or are unskilled. Although this figure has come down considerably in the last decade, it has remained stubbornly unchanged in the last two years and we have reached a plateau where it is difficult to make further progress without concerted action.
Digital Inclusion Alliance Wales (DIAW) is a multi-sector group of organisations who are committed to taking joint action to significantly advance the digital inclusion agenda in Wales.
The purpose of the Alliance is to bring together people from across the public, private, third and academic sectors to co-ordinate and promote digital inclusion activity across Wales under one national banner.  We are committed to raising the profile of digital inclusion high on the agenda of all public facing organisations because we believe that it must be everybody's business if we are to be a truly digitally inclusive nation.
The Alliance wants to see an end to digital exclusion in Wales. We recognise that it is unrealistic to expect 100% of our citizens to be online – some people will choose not to engage with digital technology and the internet for a range of reasons. Our ambition is that Wales is a place where everyone who wants or needs to can confidently access the internet and digital technology – including those with additional access needs.
We think that Wales can lead the way on this and have recently published our Agenda for digital inclusion, 'From inclusion to resilience', which sets out the approaches that are needed to reduce digital exclusion to less than 10% and ensure that Wales is a digitally included nation.