Digital Communities Wales
We want a Wales where everyone has the skills, access and motivation to be a confident user of digital technology.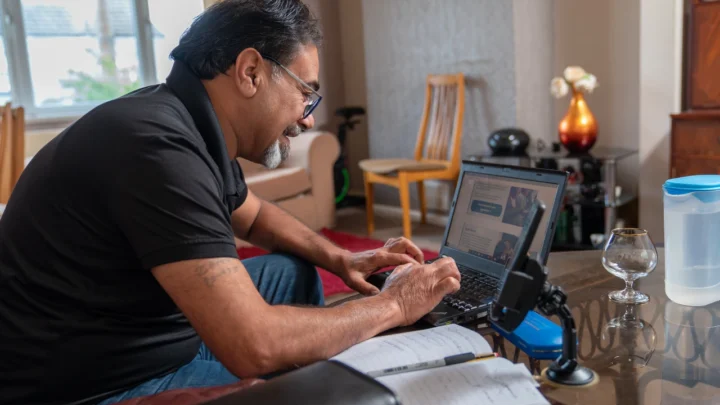 7% of adults in Wales are not online
They're missing out on opportunities to save money, find work, learn skills and access important services. Many of them are already coping with issues such as loneliness, poverty or unemployment – issues which are being made worse by not being online.
Digital Communities Wales: Digital Confidence, Health and Well-being supports organisations that are working with digitally excluded people. We're helping them deliver digital inclusion activities so they can do it well and make a bigger impact.
Our support is free is offered to all sectors in Wales and includes:
Consultation – Our Advisors are available to meet with you to discuss your ambitions and requirements and to explore strategic and operational approaches to develop and embed Digital Inclusion into your organisation. They can guide you through the varied support, including short-term loan of digital equipment – such as tablets, laptops and MiFis – so you can try new technology and deliver digital activities. Our consultations provide valuable support to take the positive steps required to develop the skills and confidence of your workforce and the people of Wales. Our aim is to support the embedding and development of Digital Inclusion to ensure that no one is left behind in the increasingly digital world that we live in.
Training – We deliver a wide range of Digital Inclusion training to frontline staff and volunteers to give them the confidence, knowledge, and skills to use technology themselves and to help others. We have a large variety of training designed to engage a range of audiences, from inspiring staff to use digital, to helping others and being safe online. We also offer bespoke training designed specifically for your organisation and your digital inclusion needs. The training we provide to organisations and people in Wales goes hand in hand with the digital consultation support from our expert team of Advisors.
Digital skills audit – You may be interested in understanding the digital skills and confidence of your public facing staff or volunteers. We have created a skills survey that helps you to understand this. The survey is based around the day-to-day skills found in the Essential Digital Skills Framework. Once completed, we analyse the results and provide you with a training programme designed for your needs.
Volunteering – Digital volunteers play a crucial role in helping people get online in Wales. They are people with basic digital skills who want to help others benefit from digital technology. We can help to improve the digital skills and confidence of existing volunteers and support the development of digital volunteering programmes.
Digital Communities Wales offers training for two types of digital volunteering:
Digital Champions – Adults who are trained to support others to learn digital skills in the workplace or in their community.
Digital Heroes – Young people who are trained to support members of their local community with digital skills.
Digital Inclusion Charter for Wales – The Digital Inclusion Charter allows you to show your organisation's commitment to alleviating digital exclusion so that everyone can make the most of what digital has to offer. Organisations can gain Accreditation by successfully submitting an action plan.
Digital Inclusion Alliance Wales – We build partnerships between organisations, where working together can progress digital inclusion aims across Wales. Any organisation is welcome to join the Digital Inclusion Alliance Wales network, which has been developed with stakeholders across multiple sectors to take joint action to shift the digital inclusion agenda in Wales.
We can work across the whole of Wales with any organisation supporting people who would benefit from getting online.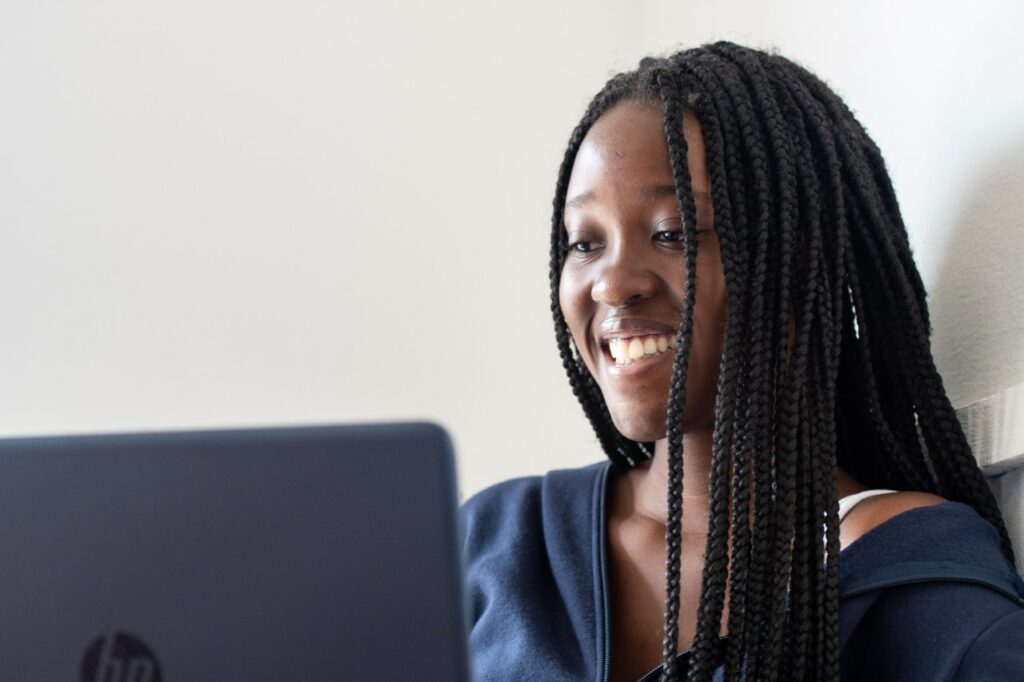 Find out more
We can work across the whole of Wales with any organisation supporting people who would benefit from getting online. DCW is a Welsh Government programme which is delivered by Cwmpas. For more information, visit our Digital Communities Wales website or email our team at digitalcommunities@cwmpas.coop.
Visit the DCW website