Social Value
Helping you understand social value and how to deliver it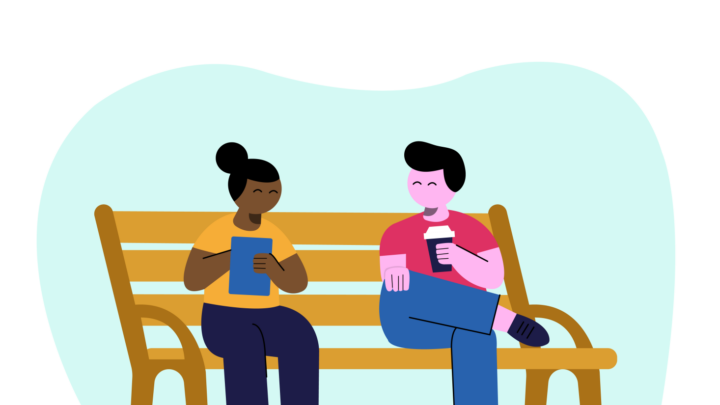 Social Value Consultancy 

Cwmpas has been at the forefront of social value in Wales for years. We can help you embed good social values into everyday business operations so we can make life better for the communities we live and work in.
Social value is no longer a tick box exercise.  
Our aim is to put social value at the heart of every business or organisation in Wales with help that is practical and sympathetic to your business needs.  
We provide expert and hands on guidance and support to solve your short and long-term social value needs and help you deliver them. 
Many organisations and business will be at different stages of their social value journey.  We specialise in joining you on that pathway – wherever you are – and giving you the tailored support you need to grow your social value, whatever that looks like for your organisation.  
Social value is about creating value beyond profit - value that helps Wales thrive.
The Cwmpas social value success circle has five key stages but creating social value is not a linear journey, so businesses  and organisations can join the circle at whatever stage suits them.
Let us help you put social value at the heart of a business strategy which considers social economic and environmental benefits.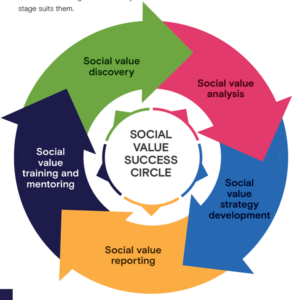 Social value discovery 

Social value audit
Social value strategy development
Social value reporting
Social value training and mentoring
Buying local and buying local is important to our clients, which is why we often help procurement teams with enhancing their supply chains. There are several benefits to engaging social businesses in your procurement plans and the missed opportunities are highlighted in our recent report for Audit Wales.  The team at Cwmpas can help you look at your local supply chain.
Find out more about social value