Mapping Welsh social businesses | 2020 Census
Mapping the social business sector in Wales – 2020 Census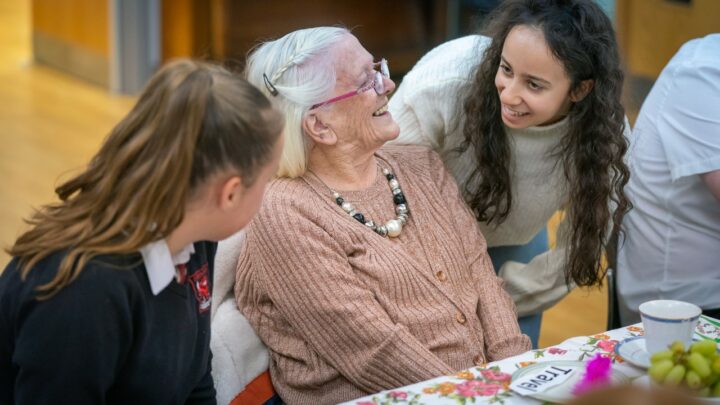 The latest report into the Social Business Sector in Wales provides evidence of the sector's responsiveness to the pandemic and the role it had in attempting to mitigate some of the harmful social and economic impacts.
2020 was an unprecedented year for all of us as we all struggled to adapt to a new way of living. We experienced a total upheaval of our day to day lives, including the way we do business. The social business sector however has shown remarkable resilience during the COVID-19 pandemic. Not only did the sector manage to absorb the economic stress and maintain critical functionality, but many businesses expanded their social objectives to meet the needs created by the pandemic.
Here's a quick summary of the key findings of the report:
Key findings
The sector is estimated to include up to 2,309 businesses and up to 56,000 employees, generating £3.1–3.8 billion in value

On average, social businesses described a fit with five social/environmental objectives in 2020 compared to four each in 2018. More businesses decided to focus on areas such as social and financial exclusion e.g. food bank services

29% reported an increased demand for their services (including the 41% of health and care organisations reporting this) compared to 13% in Scotland.

Most social businesses have been forced to pause trading and experienced loss of income however, there has been a high take up of the various support provisions which has helped them to maintain their operations. Generally, businesses have not attempted to diversify their offer and markets, rather they have sought to maintain their operations as best they can with some adjustments to their processes.

Only 6% of respondents reported they had made staff redundant with the total number reported in the survey accounting for 2% of all employees.
Social enterprise was the model of choice for many people starting a business during the pandemic.
Perhaps one of the most promising findings is that there appears to have been a substantial increase in start-up activity over the last two years. This indicates that despite, or perhaps because of, the pandemic, more people are choosing a social enterprise model to start a new business.
17% of all businesses surveyed in 2020 have started trading within the last two years (11% in 2018 and 8% in 2016)
Funding and support are vital
Government funding and dedicated business support throughout the Covid-19 pandemic have been crucial to the resilience of the sector.
There was significant uptake of various funding and governmental support schemes, with 49% accessing Welsh Government grants. 7% of social businesses appear to have made use of UK governmental loans.

The Furlough Scheme has also provided vital support, with 37% of social businesses using the scheme, whilst the data also shows that 24% of all employees had been placed on furlough, whereby demonstrating the scale of uptake.

However, at the time of the survey, 31% perceived the pandemic to be a large or critical threat to their business' financial viability over the next few months, highlighting the importance of ongoing support for the sector.
The report concludes with five recommendations:
Social Business Wales should closely monitor the impact on businesses' reserves and, thus, overall sustainability.

The findings suggest that there is sufficient aspiration for policymakers to use procurement to support the growth of the social business sector. Equally, accessing public procurement opportunities represents a clear skill shortage and should receive appropriate focus in the ongoing support provision for the sector.

The blended finance model is becoming a more prominent feature of the funding landscape, e.g. through funds such as the Third Sector Resilience Fund and the Social Business Growth Fund. However, it is accessed by relatively few businesses, despite the strong awareness of and interest in it. There should be a continued drive to offer this model as a way of encouraging businesses to move away from grant support.

Ongoing support provision should ensure that sufficient focus is placed upon the main skill deficiencies, barriers, and support needs highlighted in this research — primarily themes such as finding appropriate finance, digital marketing, using digital and new technology effectively, and utilising mentoring methods.

Broadening leadership to encompass more members from the ethnic minority communities as well as people living with disabilities represents a clear need within the sector. There also needs to be a focus on encouraging younger members to join leadership teams, which would serve to enhance the sector's sustainability (among other benefits).
Having shown considerable resilience amidst the COVID-19 pandemic, social businesses are on course to continue making an important contribution to social and economic life in Wales in the years ahead, with the survey showing high business confidence over the next 2–3 years.