Social Business Wales Awards 2023
Celebrating the social enterprises making a difference in Wales.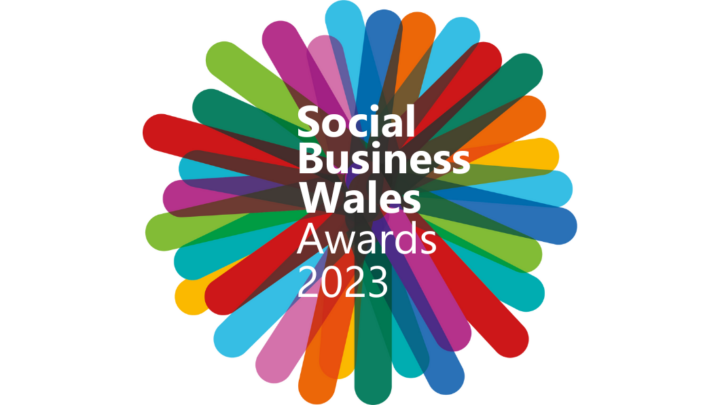 The Social Business Wales Awards are part of the Social Business Wales (SBW) project which is funded by Welsh Government.
This will be the 8th year of the SBW Awards, and we want to highlight, more than ever, the tremendous growth and potential of the sector and its vital contribution to communities across Wales.
This year there are six award categories for social enterprises to choose from and enter which reflect the ways that social enterprises and social entrepreneurs have really made a difference to our lives in the last 12 months.
All winners will go on to represent Wales at the Social Enterprise UK Awards in December.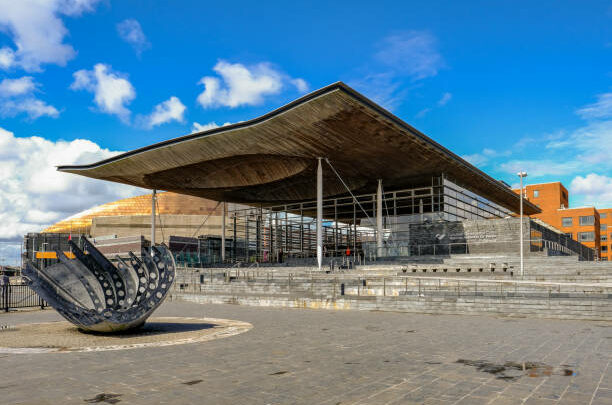 Join us at the Awards Ceremony
Join us at the Senedd on the 18th of October to celebrate the shortlisted organisations, and the vital work they do across Wales. The Social Business Wales awards are sponsored by our headline sponsor Dŵr Cymru Welsh Water. Category sponsors include Legal and General, The Co-op, and University of Wales Trinity Saint David. A huge thank you to Luke Fletcher MS for sponsoring this event.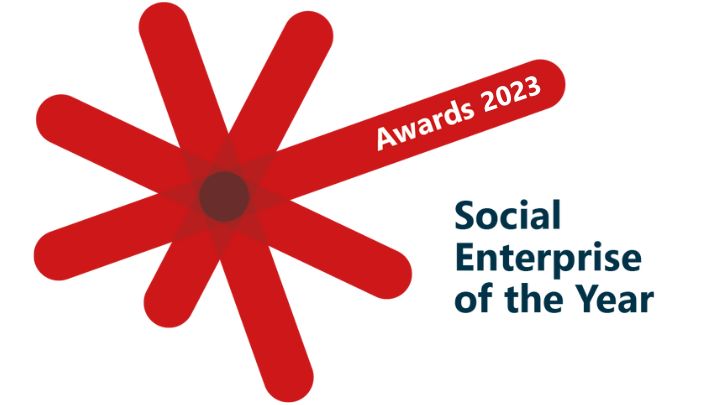 Social Enterprise of the Year (Sponsored by Dŵr Cymru Welsh Water)
This award is open to a social enterprise that has been operating for more than 2 years that has demonstrated excellent vision and strategic direction, clear leadership and management of the organisation, and a commitment to holistic impact beyond their core social/environmental mission.
Nominees
…is a community owned business using regenerative ocean farming, food security and sustainable job creation to improve the coastal environment, and improve the wellbeing of the local community. It's all for the love of the Sea.
…is a town development trust established to pursue social, economic and environmental projects for the benefit of the community in Caernarfon and the surrounding area. Their vision is that anything is possible through creative thought and sustainable action.
…is a Social Enterprise established through innovative collaboration by Bethesda, Llanllechid and Llandygai Community Councils, dedicated to creating community, economic, cultural and environmental benefit to their local area of Dyffryn Ogwen.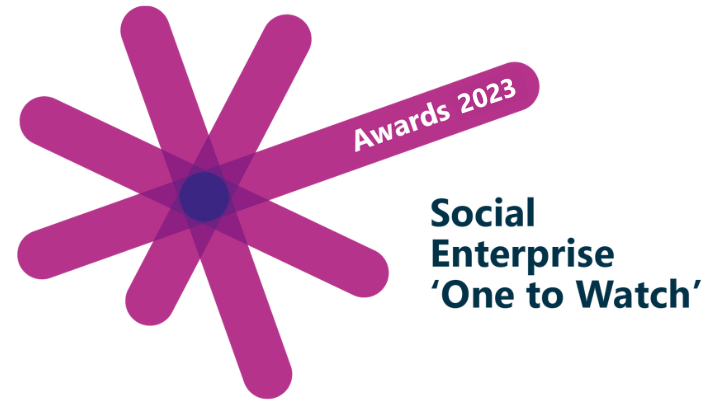 This award is open to a social enterprise that has been operating for less than 2 years as of April 2023 that can articulate their future vision and how they are going to achieve it.
Nominees
… is a community benefits society formed to raise the funds to buy it's local pub and restaurant, saving the very heart of the village of Pennal, and creating a hub to strengthen the community.
… is an initial and immediate intervention with early prevention for individuals struggling
and needing support with mental health and well-being issues. Their support is responsive and
tailored for individuals who strive for a brighter future.
…is a social enterprise committed to making Cardiff (and beyond) a more active, healthier, and
happier city. Their mission is to take away the barriers that prevent people from travelling actively, through providing secure bike parking for over 50 bikes, showers and lockers, and operating a cafe selling local, sustainable and ethically sourced products, and a community space for work and events.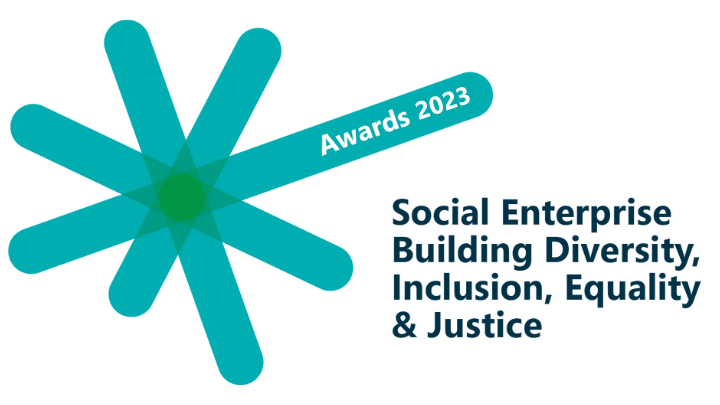 Building Diversity, Inclusion, Equity, & Justice (Sponsored by The Co-op)
Social justice is fundamental to the social enterprise movement. This category is open to all social enterprises who are addressing these issues.
Nominees
…is a community interest company offering support and guidance to people with convictions wishing to set up in self-employment, accessing further or higher education in the community, or entering into employment.
… is the Neurodivergent and Inclusive Community of Entrepreneurs, an effective, unique response to the inequitable experiences of neurodivergent entrepreneurs and others who work for themselves. Their services include coaching and mentoring for neurodivergent-led businesses, and training for mainstream businesses and academic institutions to build their neuro-inclusivity.
… is a grassroots, volunteer-led organisation, acting as a vehicle to empower local people to share their ideas and then equip them with skills and support they need to realise them.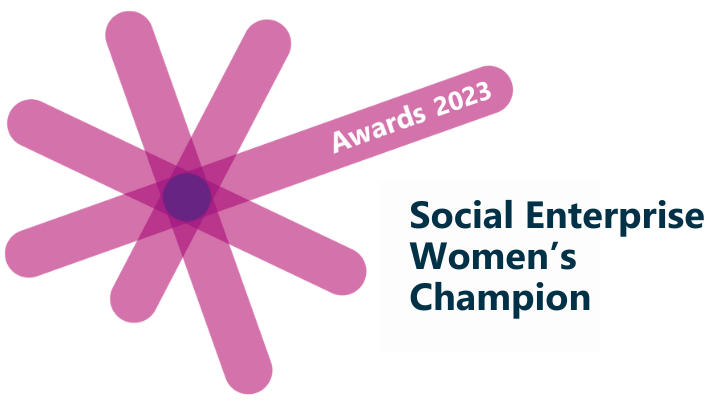 Social Enterprise Women's Champion
This award recognises a woman working in the senior leadership team of a social enterprise or organisation that supports social enterprises.
Nominees
Hannah joined Holistic Hoarding in 2022 as a Therapeutic Support Worker. Within 6 months she was promoted to the Caerphilly Project Co-ordinator. Hannah's colleagues nominated her for this award as she manages to take every single challenge in her stride, and surrounds everyone she meets with love, kindness and true compassion.
Eleanor is the Founder and Artistic and Business director of People Speak Up (PSU). Having spent
many years as a leader in further education settings Eleanor felt the call to really make an even bigger impact. After making the brave move to leave her leadership role in FE she took time out and travelled to find healing and purpose. Eleanor found that through storytelling.
Lucy, the founder of Outside Lives, recognised that her efforts as a Social Worker was limited in its impact by external factors. This led to her developing a model where people were recognized by their strengths and skills, not limited by a description of their disability or their financial status.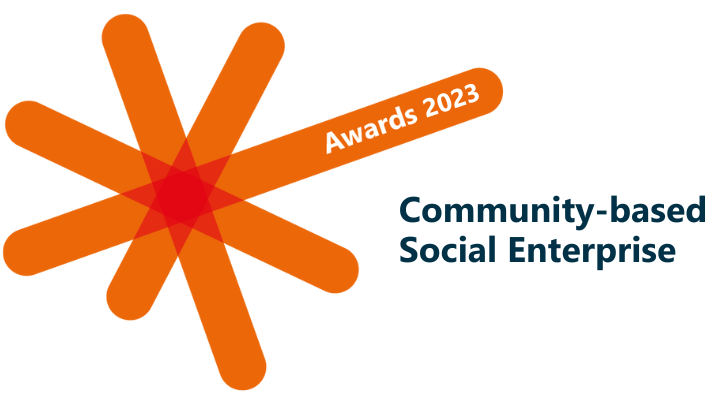 Community-based Social Enterprise (Sponsored by Legal and General)
This category is open to social enterprises that have been operating for more than 2 years and are making an impressive local impact.
Nominees
… is a community benefit society that is owned equally by all its members, committed to making a positive impact on the Welsh coastline and the local community.
… is a multiaward-winning Community Interest Company dedicated to protecting and sustaining coasts and oceans for future generations. Their mission is to inspire, collaborate and deliver solutions for sustainable coastal communities.
…is a CIC which aims to improve well-being and reduce social isolation and loneliness for people aged 50+ by running singing / gentle exercise and social groups in the community. Currently run six weekly groups at four locations in the Vale of Glamorgan, groups consist of a first period of singing or gentle exercise, followed by refreshments and an hour of structured social activity.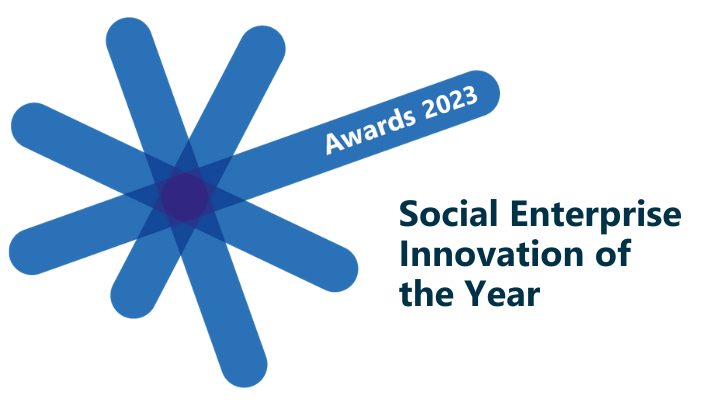 This award is intended to recognise a new or existing social enterprise that has created an innovative new initiative, product or service that is delivering unique social or environmental impact.
Nominees
…is a community owned seaweed farm based in Pembrokeshire, which oversees the operations of a state of the art Seaweed refinery in St Davids, creating a bio-stimulant concentrate which will improve soil health by reducing the need to synthetic fertilizers.
…a subsidiary of Cartrefi Conwy, provides a range of contracting and development services to clients across the public and private sector. Future plans include the construction of Passivhaus certified homes which offer the best in terms of energy efficiency and low carbon emissions, offering significant health and financial benefits to occupants.
… provides specialised swimming lessons to those with additional learning needs and disabilities. Finding a swim school for a child who has additional learning needs or a disability (ALND) is near impossible. SimpLee Swim are on a mission to change that.
Awards ceremony
The winners will be announced at an evening awards ceremony in Cardiff on the 18th of October. Winners at the Social Business Wales awards will go on to represent Wales at the national Social Enterprise UK Awards.
The 2023 Social Business Wales awards are proudly supported by our sponsors:
Headline sponsor:

Dŵr Cymru Welsh Water
Dŵr Cymru Welsh Water is a not-for-profit company which supplies high quality drinking water to over 3 million customers in over 1.4 million homes and business across Wales.
Category sponsors: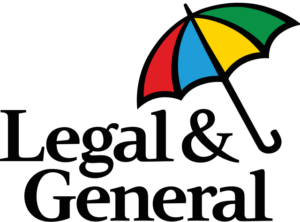 Legal & General
Established in 1836, Legal & General is one of the UK's leading financial services groups and a major global investor. Through inclusive capitalism, we aim to build a better society by investing in long-term assets that benefit everyone.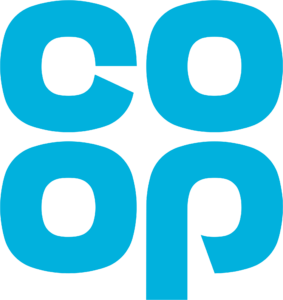 The Co-op
The Co-op is one of the world's largest consumer co-operatives, owned by millions of members. As well as having clear commercial objectives and employing nearly 70,000 people, we're a recognised leader for our social goals and community-led programmes. We exist to meet members' needs and stand up for the things they believe in.

University of Wales Trinity Saint David
The University of Wales Trinity Saint David (UWTSD) delivers clear, tangible benefits for learners, employers, industry and communities by offering a vocational approach from entry level to post-doctoral research.
For more information on the Social Business Wales awards 2023 please email awards@cwmpas.coop.
The deadline for applications has now passed.
If you'd like to learn more about the Social Business Wales Awards, please email awards@cwmpas.coop.
Are you interested in becoming a sponsor?
If you work for a third sector organisation, public sector body or private business and you are experiencing a bit of FOMO, fear not! There is another way you can get involved in this inspirational awards journey.
The SBW Awards is the number one event for the social business sector in Wales and always attracts a large number of delegates, including social business staff and board members, senior civil servants, local authority directors and business support intermediaries from right across Wales.
If you are interested in sponsoring or know of an organisation that may be interested, then please get in touch with Elin Evans, PR & Events Officer at Cwmpas: elin.evans@cwmpas.coop / 07464548058.