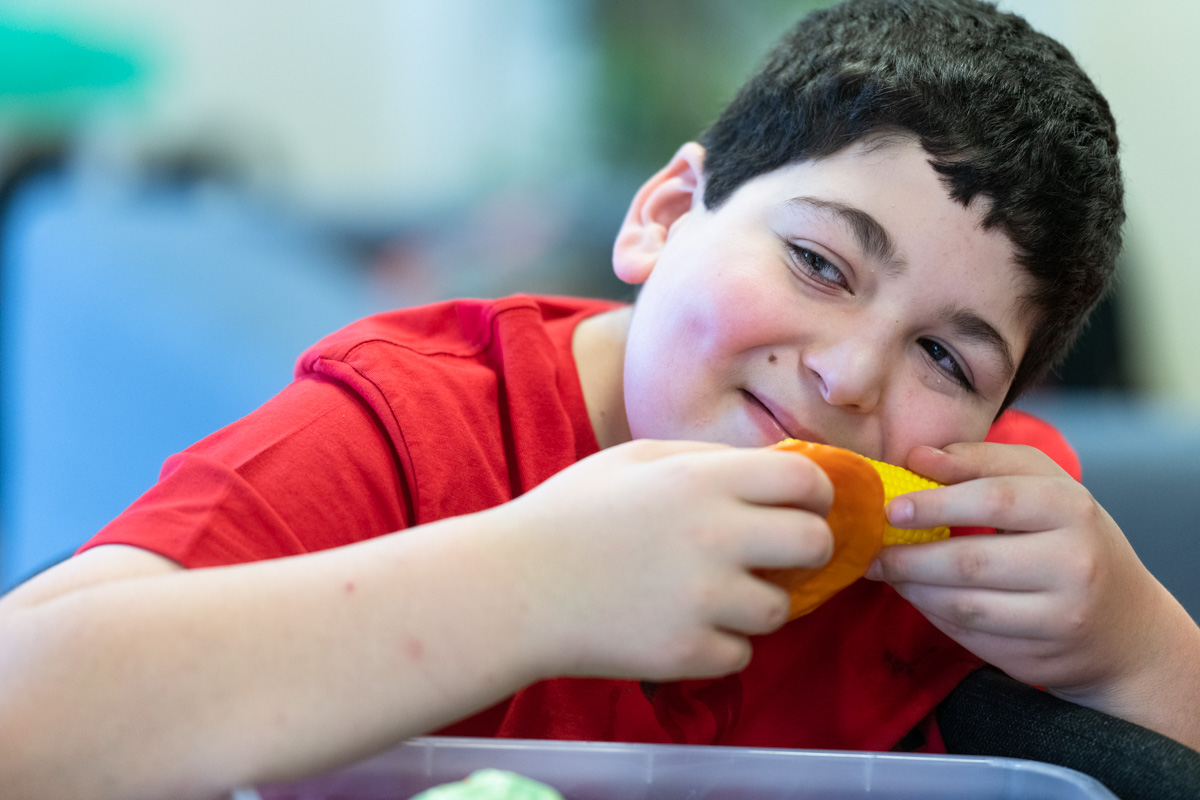 Cwmpas Project Manager for Care and Support, Donna Coyle, explains why social value has a huge part to play in social care and can have a transformational impact on people's lives.
You hear the words 'social value' thrown around a great deal, but more often than not with confusion about what they mean and uncertainty about what to do. This is especially true when you apply those words to social care.
For too long, the approach in social care has been inward looking (how can we keep doing what we do with the staff resources available?) and downward looking (how can we meet people's basic needs?). The approach leads to poor results in the here and now and gives no attention to the demographic challenges coming down the line such as an ageing population, with people living for longer with complex care needs and dementia which will undoubtedly increase pressure on care services. The reality is the problems associated with the current way of delivering social care will never disappear unless there is a major change of approach. There is of course a fear of trying to fix a system that people depend on every day, even when it isn't delivering great outcomes for people. However, we cannot afford to wait for the social care system to break down completely before we act, we must mobilise and change things now.
Rethinking social care
Traditionally, there hasn't been enough focus on achieving well-being for people, or on mobilising people's opinions and capacities. There has been a lack of collaboration between relevant agencies and not enough importance placed on prevention or reduction of dependency. In addition, there hasn't been enough focus on adding economic and environmental value, while the scope for care activities to strengthen community well-being has been ignored.
To directly challenge this current approach, the most important activity is to get everyone on board. Everyone needs to understand what a social value model of delivery is, and why it is needed. In simple terms, it is about achieving the best outcomes for people and communities in both the short and longer-term. There needs to be a collaborative re-design of services in every area – using the framework of a social value model of delivery.
This type of thinking is outlined in a research report written by Adrian Roper, a forward thinker in Wales when it comes to designing social value into social care. Some of the points he raises are centred on openly defining care with people by a real focus on doing 'what matters' and ensuring care is dynamic and geared towards exploration and change. In the first instance we should seek to enable people to remain independent of formal care, and when they do receive care, we should make sure it doesn't become a life-inhibiting trap.
He argues for strong collaboration with commissioners, service providers and people all working together to solve the crisis, through new opportunities created by the social value delivery model framework. This will see care providers sharing solutions, resources, and costs, with care agencies actively working with community-based organisations and facilities. There also needs to be a strong focus on co-production and mobilising people's opinions and capacities. People's families and friends should be seen as part of a person's assets. In effect, people need to be key partners in identifying and achieving their own well-being.
Importantly, providers should be enabled to do outreach work, encouraging care workers and people to create and take advantage of local community resources that benefits people outside formal care and for people supported to be participants and contributors to their community. This will result in care activities significantly strengthening community well-being (and vice versa). Lastly, by introducing a strong focus on economic and environmental value you can recycle surpluses, and provide local career paths that look across the whole local place/economy. This means people starting in a 'care' role have more scope for career progression and for people starting as a community gardener or carpenter, an opportunity to develop skills to be a 'support worker', with the cost of travel and carbon footprint reduced through the development of placed-based services.
Social value in practice
So how do we start introducing social value delivery models into social care? Thankfully, the building blocks are already there; we need to implement the principles of the Social Services and Well-being (Wales) Act 2014.
The principles at the heart of the legislation help shape both system change and continuous improvement and provide a blueprint for Local Authorities to follow.
The Act puts the promotion of well-being at the centre of care delivery. It provides people being cared for with a voice to help shape their support and decisions affecting their life. It demands early intervention to prevent problems reaching a critical stage and heralds collaboration and strong partnership working between the organisations that support someone's life.
But saying is one thing, doing is another. Local Authorities need to embrace the legislation and start delivering on its principles, to see the physical and well-being gains in people made real. One such authority already leading the way is the Vale of Glamorgan.
The Vale of Glamorgan Council's Adult Services is implementing 'Your Choice' domiciliary care which transforms the way people interact with their care at home by putting them in control. It is replacing the traditional care time-table which focusses on tasks and timed care activities, with a care and support plan that encourages the co-production of people's daily care and support through an equal relationship between them and their care workers.
'Your Choice' domiciliary care is commissioned in weekly bundles of care hours which allows care to be adapted according to the natural changes in a person's life. The sharing of the responsibility to plan a person's care creates a greater sense of self-determination and well-being.
The Vale of Glamorgan Council is planning on taking the benefits of 'Your Choice' to support people in their own local communities, by encouraging people and care workers to create and take advantage of local community resources. 'Your Choice, Your Community' will be commissioned in community bundles of care hours allowing the care workers to support a wider group of people in their local area, through developing partnerships and local connections.
So, one question every Local Authority should be asking itself is; 'How can we make more progress in moving care services from the traditional time-and-task model to a service based on achieving outcomes for people as determined by them?'
The answer is to gather all your key stakeholders to re-design your systems for buying care and support around a clear purpose: to provide people with what matters to them with no more paid-for support than is essential. For social value to thrive, Local Authorities should evaluate, re-design, commission, and deliver care and support through trust-based relationships with all stakeholders.
Adhering to the principles of the Social Services and Well-being (Wales) Act is not just about achieving great outcomes: the principles also aim for sustainability by making the best use of all available resources. That means shaping the market so that more and more provision is delivering on the principles of the Act and adding social value. It also means empowering people and communities – inside care provision so that it delivers what matters to people, and outside of care so that people may never require it.