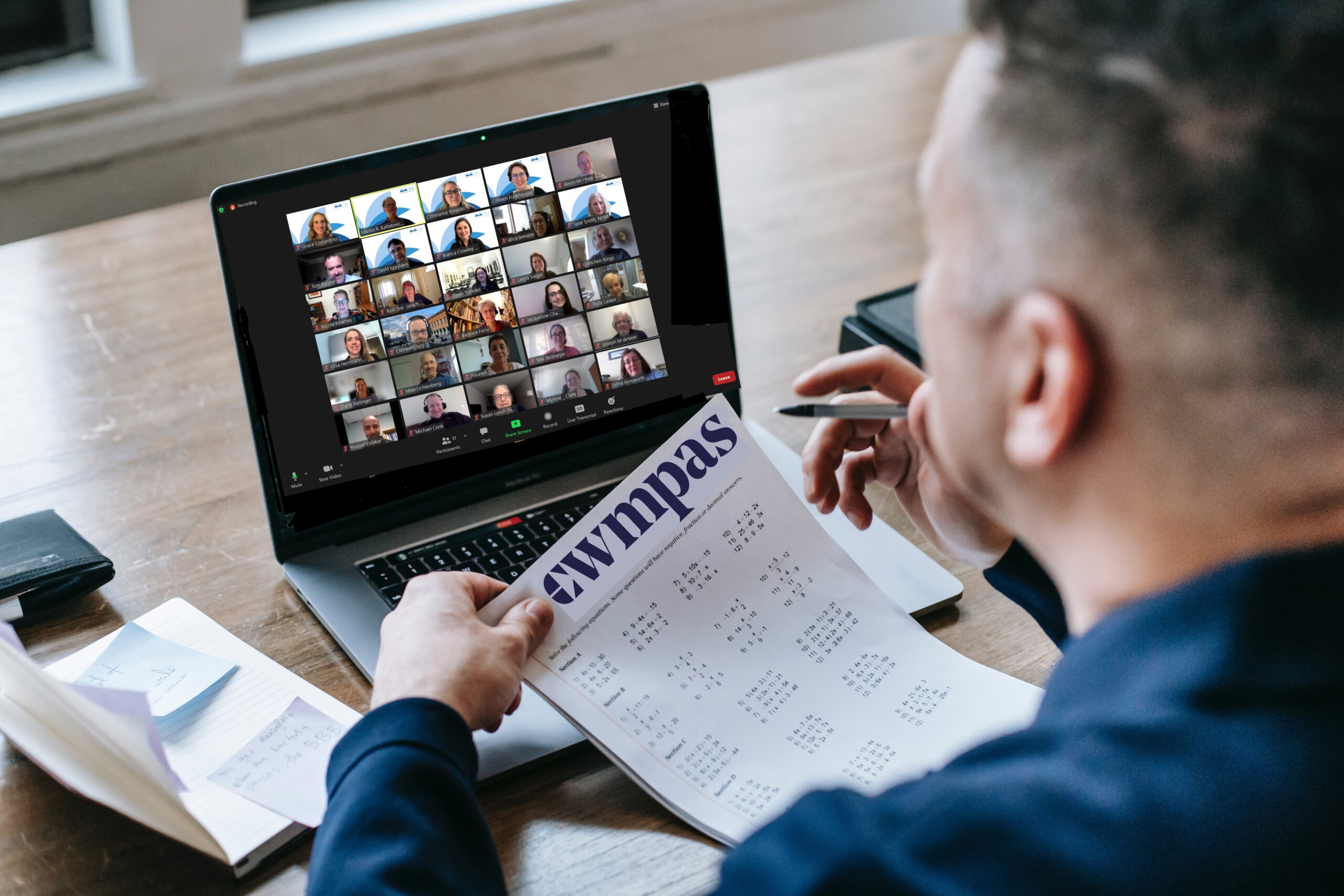 Back in March 2020 as the Covid pandemic took hold, Cwmpas, like many other organisations, found itself having to shift to 100% remote working literally overnight. Two years on, we've decided that this seismic shift should be adopted for the long-term, fundamentally changing the way we operate.
Across the globe, businesses are becoming more flexible when it comes to where and when people work. According to the ONS, in Spring 2022 38% of working adults were working from home at least some of the time, compared to 12% in 2019. Despite a lessening of Covid restrictions, hybrid working has risen steadily, and most UK businesses plan to use homeworking permanently.
For Cwmpas, this change has brought about a host of benefits, which is why we are closing our offices and moving permanently to remote working for all staff.
Smaller carbon footprint
As an organisation, we recognise our responsibility to reduce our own environmental impact. For Cwmpas, the primary drive to remote working has been the impact it has had on our carbon footprint and the obvious environmental benefits. Since 2019, we've reduced business mileage by 87%, cut office printing by 97%, and reduced our total carbon footprint by 43%. Making the permanent switch to remote working will see these improvements continue. 
Diverse candidates
In the days when we were office based, recruitment was often limited to candidates who could commute to a particular location, substantially limiting the pool of available talent. With remote working, we can literally recruit from anywhere in Wales. We can also recruit people with care responsibilities or disabilities who may find it difficult to commute to an office every day. By offering the choice to work from home, we're attracting a larger, more diverse pool of talent which means we can better represent the communities where we work. 
Happier, more productive employees
According to the ONS, more than three-quarters (78%) of those who worked from home in some capacity said that being able to work from home gave them an improved work life balance in February 2022. That figure has been backed up by our own staff in a series of surveys. As a values-led organisation, we prioritise staff well-being, and remote working is a great way to support this. However, we also recognise that staff need face-to-face contact, so we are organising regular in-person company meetings to make sure we still enjoy spending time together in work. Staff also have access to a Wales-wide network of hotdesking facilities for times when they don't want to work from home. 
Access to wider markets
Cwmpas is a Wales-based organisation, and our heart will always be in Wales. But remote-working and telecommunications have made it much easier to support clients in other parts of the UK, such as London-based construction companies, Scottish universities and English local authorities. We've found it easier to work with partners across the globe, such as Brussels-based Cooperatives Europe. Working online has also improved accessibility to our services within Wales. Now everyone can attend our online events, training and networks regardless of their geographic location, access to transport or other factors.
In addition, use of hot desks in multiple locations has made us more visible and enabled us to build co-operative relationships with a wider variety of community partners – something which was harder to achieve when we were tucked away in our own offices.
Investment in what matters
There is no doubt that flexible and remote working can reduce overheads and make businesses more profitable. However, as a non-profit organisation we've been motivated by the fact that lower overheads mean we can invest more in staff, IT infrastructure and improving services for clients. Rather than spend money on rent and stationery, we can prioritise our spending on things that make a difference for our clients and staff. For example, rather than staff spending hours of their time travelling between meetings, remote working frees them up for more productive activities to support clients. Lower overheads also make us more resilient to changes in funding and rising costs.
Although we've closed our offices in Caerphilly, Swansea and North Wales, we strongly believe in our ability to provide our clients with a flexible, accessible and personalised service wherever they're based. Equally, we ensure that our employees are happy and productive.
We will continue to look for new and innovative ways to work so that our organisation can build a fairer society and greener economy in Wales and across the UK.