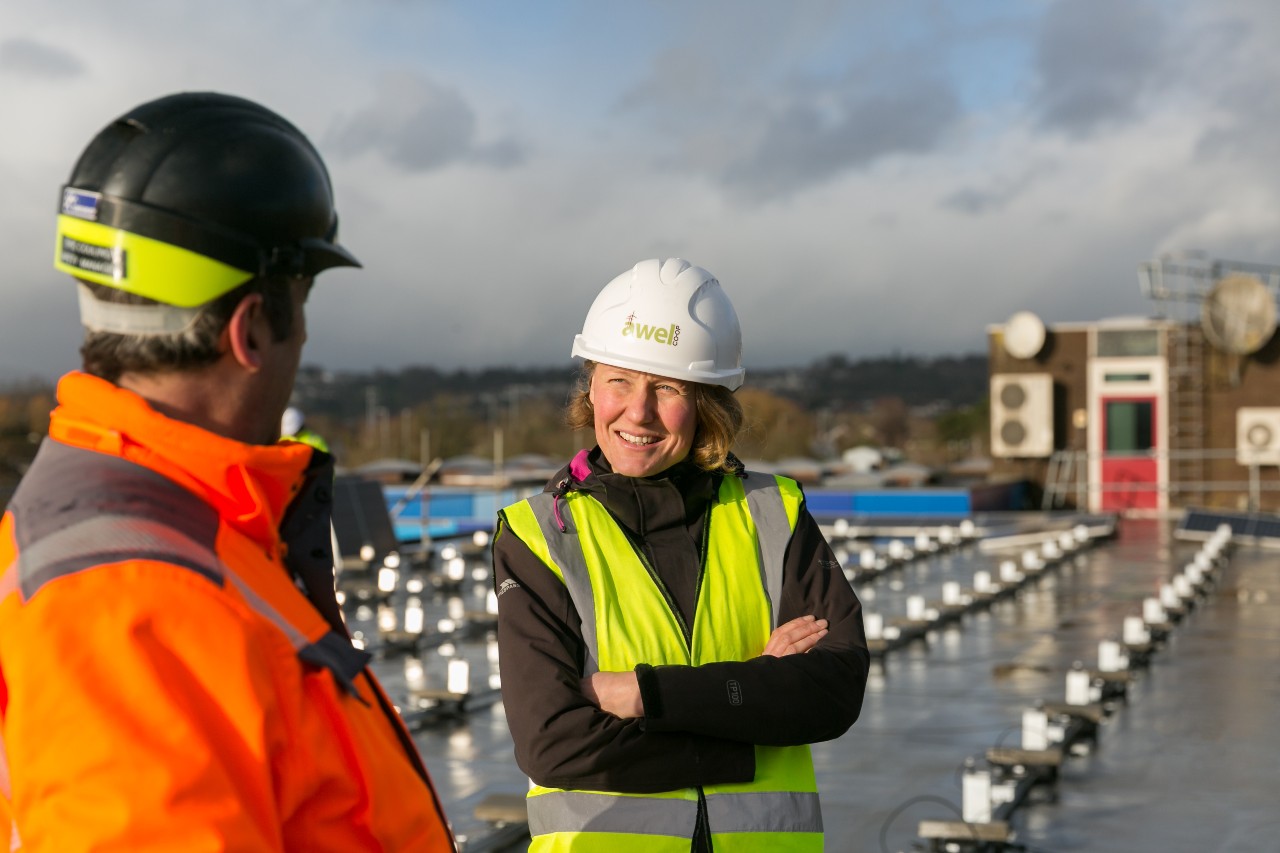 I found myself reaching for a stick of rock in a meeting this week. But only as a metaphor to prove a point. My argument being that all social enterprises need to embed their response to climate change through their core, just like the letters in a stick of rock. If you don't embed climate change at the core there's a danger of climate action at a business level being the easily discarded wrapper placed on last to make things look nice. Not good for business or the climate.
This of course is not the prettiest of climate metaphors but it serves its purpose. Once climate action is embedded in mission statements, articles of association, aims and objectives, it cannot be easily removed from core purpose, the thing that drives business success. People know what you stand for and where you're heading. Or to put it in stick of rock terms, once your' customers start on a Barry Island stick they won't find themselves chomping through Llandudno half-way through. Something that would undermine customer confidence and reduce trust.
The business case for placing climate action all the way through the rock is strong, as your position on climate change increasingly determines investment strategies, product development, stakeholder engagement, partnership agreements, funding opportunities, outgoings through savings on waste and income through increased sales opportunities. Add to this the increasing amount of regulatory compliance around Net Zero, including the UK Government's insistence that all companies bidding for public sector contracts have a carbon reduction plan, and you have a series of powerful arguments for seeing climate action as a core part of what every business does.
Of course this is not the number one reason for taking action on climate change. The number one reason is that you're a human being and all human beings need a stable climate to prosper. And whilst this is true for everyone it is especially true for those living with disadvantage. The people most social enterprises are set up to support. There is absolutely no doubt that those without the power to shape their lives will lose out first and most to climate inaction. We work hard in the social sector to provide a better life for millions of people worldwide, and we owe it to ourselves and to them to play our part in addressing the climate threat.
There is one final thread to this. The transition to a net zero economy by 2050 will bring significant economic benefits globally. There is a danger that almost all of the economic lift created by the transition will go not to communities and the disadvantaged but instead will be transitioned directly to shareholders, investors and other private beneficiaries. Mostly the already wealthy. We need to make sure more of the benefits of this global Race to Zero are brought back to our communities. Otherwise in thirty-years time our technologies will be barely recognisable and our social inequities all too familiar.