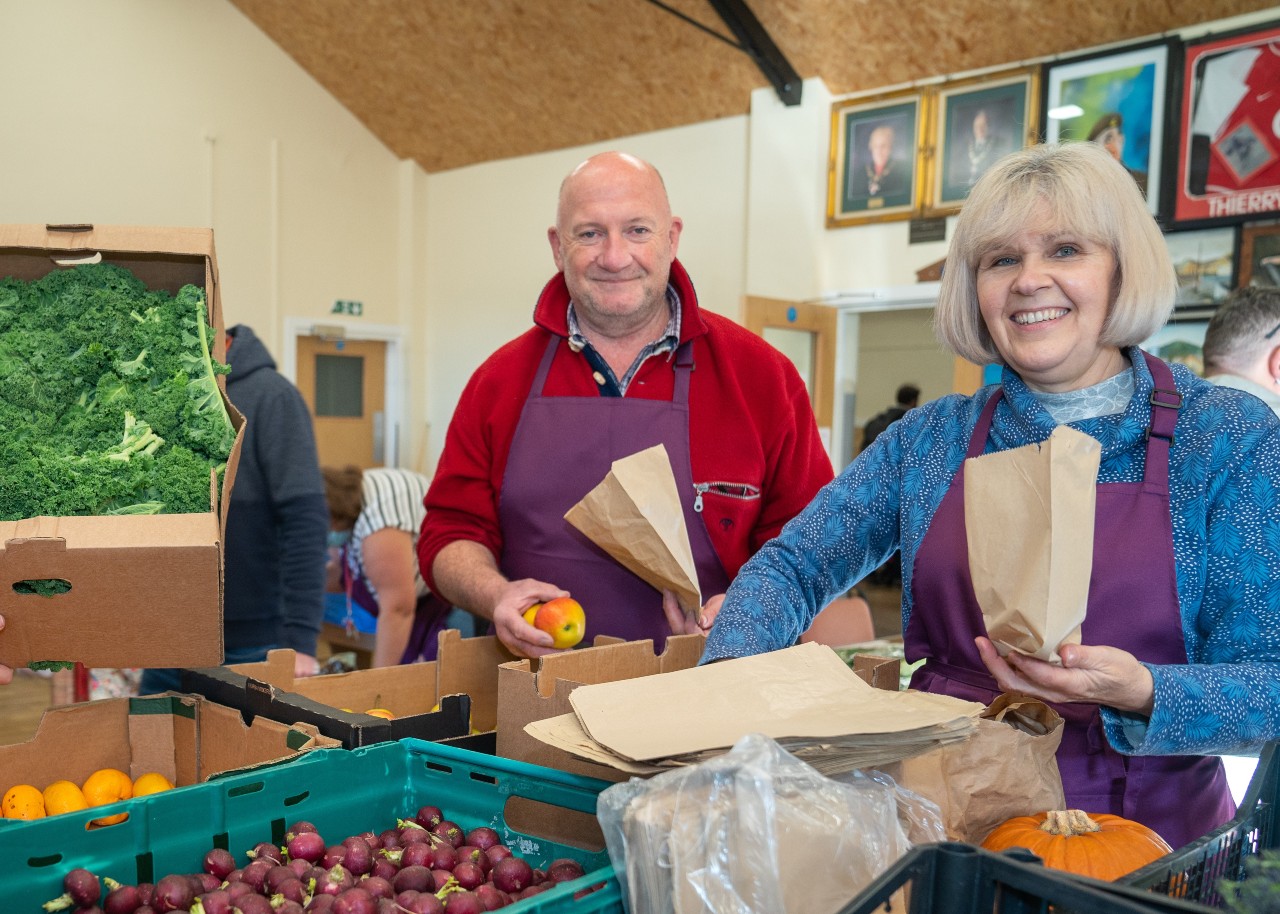 As the dust settles after the local elections, we want to congratulate everyone who ran to represent their communities and wish the best of luck to those who were elected as they begin their terms. Local Authorities play a key role in strengthening and rebalancing our local economies, and we are looking to work with representatives from across the country to help empower communities.
We are at a crucial juncture. Following the challenges of the past few years, there is a consensus that our economies need to change so that we are ready to face the challenges of the future. The cost of living crisis, the climate emergency and the challenges to our health and social care sectors require fundamental changes to how our societies work, and building community wealth is a proven method of building stronger local economies and improving resilience to economic and social challenges.
We recently published our 'Guide to building stronger local economies' and will send a copy to each newly-elected councillor in Wales. From the foundational economy to social value, and employee ownership to community-led housing, the Guide is there to help people designing policy, delivering key services or working to create change in their local area. It shows how these approaches to economic development create stronger, more resilient communities and gives tangible recommendations for how these ideas can be further developed in Wales.
Cwmpas is here to help people and enterprises deliver this change in their communities. We deliver a range of consultancy and support services to help set up the type of enterprises and projects discussed in the guide, and also provide advice to policymakers at all levels of government. We look forward to discussing our proposals and the support we can offer with those working to strengthen communities across Wales. If you want to learn more, just get in touch and we'll be delighted to help.
The Guide at a glance
Employee ownership
At a glance: When employees totally or significantly own the business they work in, there are benefits for them, the business and the local economy. It keeps profits and decision-making rooted in the local area and gives business-owners a trusted succession plan. The Welsh Government wants to double the number of these businesses in Wales, and in this section, you can read more about why and how this can be done.
Foundational economy
The foundational economy is a sector of the economy that covers "everyday" sectors that are provided everywhere, in every place in Wales. Refocusing our economic policy towards these sectors can have considerable benefits because it employs a significant amount of people and provides essential goods and services.
Social enterprise
Social enterprises are businesses which prioritise their impact on well-being and the environment to at least the same extent as making profit. This growing sector of the economy will be vital to how we face the challenges we face as a society. Below, you can read how these businesses already play such a vital role and what we can do to support them to grow even further
Social value
Social value is a way of measuring the impact of decisions made that takes into account the social, environmental and economic. It is a way of ensuring that the impact on the well-being of our communities and of future generations is fundamental to the decisions we make.
Community shares and community ownership
Giving local people genuine power and control over the assets they value is a great way of ensuring they can play an active role in how communities develop. Community shares offer a way of ensuring these groups and projects can access the finances they require. This section explains the benefits of these models and how they can be supported.
Circular/Sharing economy
The Circular Economy and the Sharing Economy are ideas that are growing in popularity, with interest from a wide variety of stakeholders. By limiting our wastefulness and ensuring everyone can access the resources they need, we can make a positive difference to the environment and people's lives. This section explains how these ideas can be developed in Wales