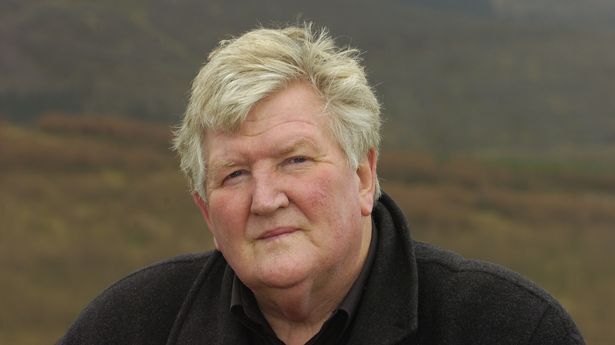 We were deeply saddened to learn of the death of Tyrone O'Sullivan last week, a remarkable leader and an inspiration to many in the co-operative movement. Once a coal miner turned union leader, Tyrone O'Sullivan transformed Tower Colliery in Hirwaun into a symbol of triumph against all odds. His determination and dedication to his fellow miners will long be remembered in the history of Welsh mining.
Tyrone O'Sullivan was born on February 22, 1947, in Aberdare, Wales. Growing up in a mining community, he understood the challenges faced by miners first-hand. This experience fuelled his determination to fight for their rights and improve their lives.
In 1994, when the National Coal Board announced the closure of Tower Colliery due to financial difficulties, Tyrone O'Sullivan saw an opportunity for change. He rallied his fellow miners and led them in a historic worker buyout, where they used their own redundancy pay to purchase the colliery. This marked a turning point for Tower Colliery and the co-operative movement. Cwmpas, as the Wales Co-operative Centre, was closely involved in the buyout and it was a pivotal moment in the history of our organisation.
Under O'Sullivan's leadership, Tower Colliery thrived as a worker-owned enterprise. It became the last deep coal mine in Wales, a shining example of what a united community can achieve. Despite facing numerous challenges, O'Sullivan and his team managed to make the colliery profitable, defying the declining trend in the coal mining industry.
Beyond its economic success, the Tower Colliery became a symbol of solidarity and resilience. It inspired others around the world to consider the power of employee ownership. O'Sullivan's unwavering dedication to preserving jobs and supporting local families brought hope during a difficult time of industrial decline. He proved that workers' interests and industry sustainability could go hand in hand.
Tyrone O'Sullivan's remarkable contributions did not go unnoticed. He received several accolades, including the Pride of Britain Award and a CBE from Queen Elizabeth II for his services to the mining industry. Despite the recognition, O'Sullivan remained humble and focused on his mission to fight for the well-being of his fellow miners.
Unfortunately, the legacy of the Tower Colliery came to an end with its closure in 2008. The changing dynamics of the market and the shift towards renewable energy made it unsustainable. Nevertheless, the impact of O'Sullivan's leadership and the legacy of Tower Colliery should not be underestimated.
Tyrone O'Sullivan's dedication and resilience left an indelible mark on the mining community. His unwavering commitment to his fellow miners continues to inspire future generations. The story of Tower Colliery and Tyrone O'Sullivan is a testament to the power of individuals to create change and the strength of communities in the face of adversity.
Tyrone O'Sullivan is survived by his wife, children, and grandchildren. He also leaves behind countless individuals whose lives were touched by his tireless work. While Tower Colliery may be silent, its legacy lives on in the memories of those who experienced its triumphs and setbacks, and who continue to fight for co-operative justice and solidarity in all walks of life.