How to hack your way to a fresh idea?
5 October 2023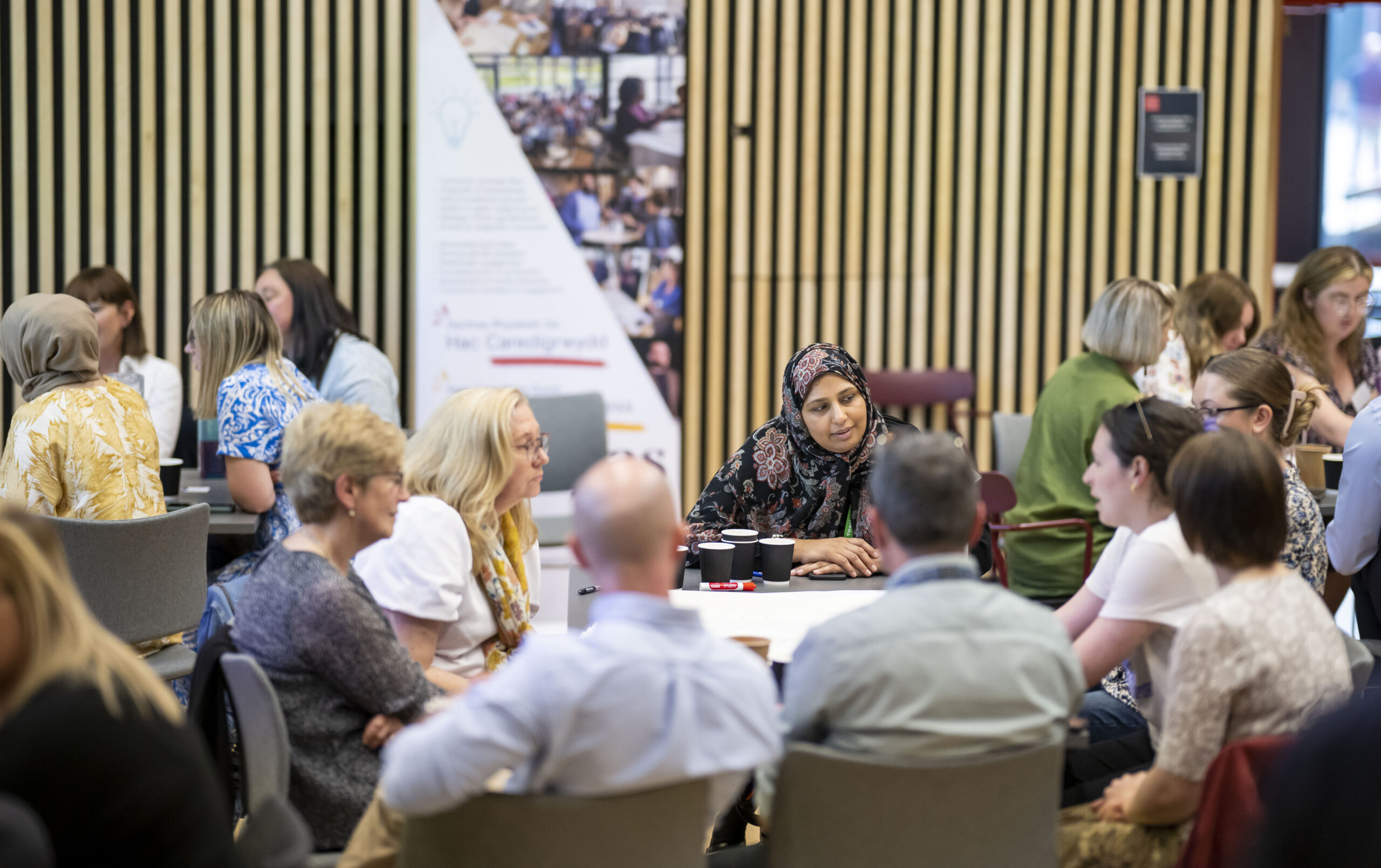 What if you could energise your team or community to innovate, find solutions and pitch fresh ideas? Sound interesting? Find out more about our Hack of Kindness® and how you can simply Start Something Good®.
It's an exciting time for Cwmpas following the launch of Start Something Good® brand. We are celebrating the delivery of more than 40 The Hack of Kindness® events across Wales. Cwmpas have engaged with more than 1500 participants, who have pitched fresh ideas for social change and business innovation.
What do all our clients have in common?

Our clients have the desire to engage stakeholders, come together to create fresh ideas and Start Something Good®. The ultimate goal is to come up with options to tackle challenges, spark innovation and address issues we care about that are affecting our communities.
So, what is a Hack of Kindness® event?
In this video, Martin Downes, Learning and Development Lead Consultant at Cwmpas and Kelly Davies of Ashoka and Football Association of Wales Chair, perfectly sum up what a Hack of Kindness® is and the advantages of the unique process:
How can a Hack of Kindness® help you?
Each organisation, private business, charity and community group use our Hacks in a different way, which makes the service unique and tailored to make sure the outcomes match needs identified at the start of the day. A Hack could be used for:
Community innovation and engagement
Deeper insight into communities
Stakeholder engagement
Foundations for co-production
Generating fresh business ideas / developing processes
Solving specific / wicked problems
Development of Social Enterprise
Exploring solutions based on the Well-being of Future Generations Act
Innovation for social good
What's your challenge?
Cwmpas is working with several organisations from universities, colleges, local authorities, health boards, charities to private businesses. A wicked problem is a problem – usually social or cultural. It is challenging or impossible to solve either because not enough is understood about the problem, the number of stakeholders involved, the number of varying opinions, the economic burden or the impact of these problems.
It could be addressing topics such as Responsible Business Practice (RBP), social value, Net Zero, Community Benefit, Environmental Social Governance (ESG) or the wider Sustainable Development Goal (SDG) agenda. Ultimately, we want to help you align your activities towards the seven goals of the Well-being of Future Generations Act and create a prosperous Wales. Every Hack of Kindness® has created fresh ideas, social impact and made a difference.
How long is our hack?
The Hack of Kindness® is typically a whole day session that brings people together from diverse backgrounds to work collaboratively to tackle the most significant challenges of our time.
A Fresh Experience
What our Hack of Kindness® offers is energy, collective enthusiasm and a hands-on approach to problem-solving which motivates and invigorates participants.
The experience is inclusive, practical, friendly and the pitched ideas are followed up after the event by our Social Impact Consultant, to help you make things happen.
Meet the Start Something Good® Team
The Start Something Good® group is made up of experts specialising in enterprise, community development, social value, policy, Net Zero, and digital solutions. Despite their diverse fields, they all share a common passion for fostering community innovation. Cwmpas ultises the strength of diversity with a thread of shared values, a collective vision and advocacy of co-production. With more than 100 colleagues strategically located within Welsh communities.
Our colleagues are actively engaged in digital inclusion, social enterprise, housing, and social care, allowing the Start Something Good® team to tap into a wealth of localised expertise and resources.
Martin Downes, Lead Consultant: Learning and Development
Martin is the creator of Start Something Good® and the Hack of Kindness® and is a Fellow of the Royal Society of Arts (FRSA). With a background in business, community work and publishing, Martin is an author, facilitator, and public speaker with a passion for innovation, coproduction and heuristic solutions.
Paul Stepczak, Consultant: Business Growth and Delivery
An experienced community development practitioner and entrepreneur for over 20 years. Paul co-designs and delivers many of the Hack of Kindness® events and has a passion for community engagement and innovation.
Rachael Hobbs, Social Value Consultant
Rachael consults on social impact. She supports individuals and groups who are developing ideas under the Start Something Good® programme and other learning programmes. Rachael has a background in B2G sales, international marketing and entrepreneurship, social enterprise, community wealth building and Net Zero.
Sounds good?
Get in touch with our Hack of Kindness® team and get ready to Start Something Good®. You can also read more about us on this web page https://cwmpas.coop/start-something-good