Exploring North Wales: Uncover Enchanting Landscapes, Sustainable Stays, and Community Impact
18 August 2023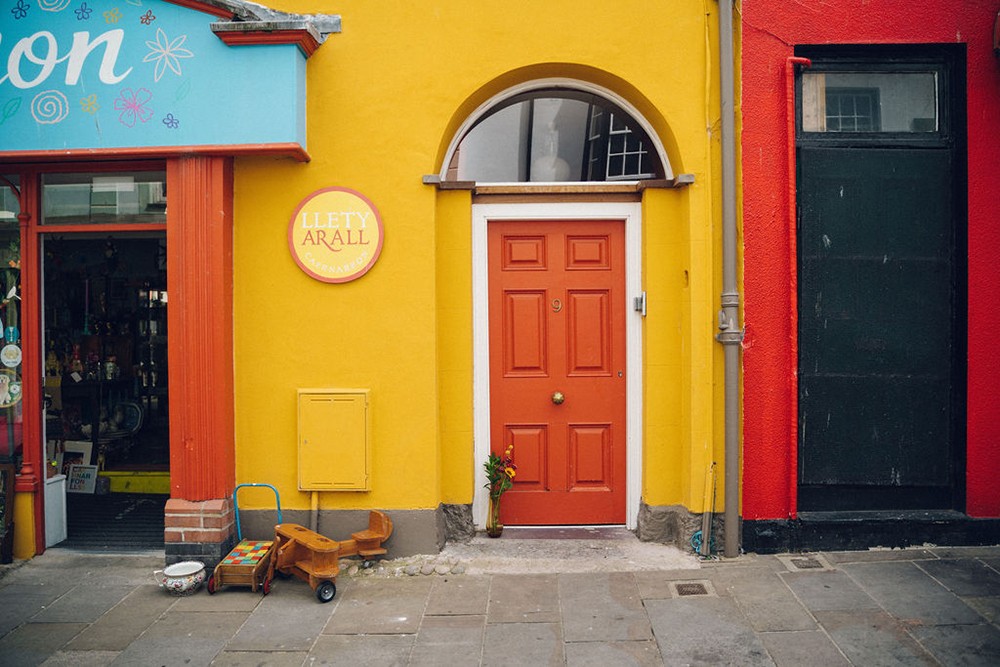 Welcome to the enchanting and rugged beauty of North Wales, where breath-taking landscapes and picturesque coastlines are home to a thriving social enterprise sector, providing abundant opportunities for the socially aware adventurer.
Putting aside the delights of Yr Wyddfa and the thrills of Zip World, North Wales boasts a range of exciting social enterprises offering places to stay, eat and explore that also make a positive impact on their local communities.
In this blog, we leave our recommendations on social enterprises to visit the next time you're in the north of the country. Here are some of a number of socially conscious places to visit in North Wales.
The small seaside town of Nefyn on the Llyn Peninsular is home to stunning cliffs and beautiful beaches but it is also home to Yr Heliwr, a community pub with bunkhouse style accommodation and a range of local brewed ales to sample after a walk along the Wales coastal path.
Llety Arall, a community enterprise in Caernarfon is located in an old warehouse a stone's throw away from the town's UNESCO world heritage graded Caernarfon Castle. It offers up to eight en-suite rooms and communal kitchen facilities for couples, families or groups of up to 20 people at a time. Llety Arall is one of the only places in Wales (so far) that can be booked via Fairbnb, a community focussed ethical booking site.
If you are staying in Caernarfon, the Galeri arts centre is a vibrant venue and a must visit for a range of dance, drama and music performance and up to date cinema showings. There are many places to eat and drink in Caernarfon but if you fancy a bite to eat at a pub owned by its community then a visit to Ty'n Llan in nearby Llandwrog is highly recommended. It serves food between 5 and 8pm Wednesday to Saturday and Sunday lunch between 12 and 4pm. A warm 'croeso' is guaranteed!
If you are in Bangor then Bwyd Da is worth stopping off at for a plate of what else, but 'good food', at a bistro that feeds 100% of its profits back to its parent charity North Wales Recovery Communities.
Roots Forest School in Anglesey is offering Summer holiday forest school sessions every Tuesday in August – you can also camp on-site in a range of bell tents or a VW camper van.
Whilst Nomad, near Bangor, is offering a unique father and son experience, 'the bond', a day and night of adventure and connection celebrating the relationships between fathers and sons.
If you're more of the thrill-seeking type, saddle up and try the some of the 14 downhill mountain bike trails at Antur Stiniog in Blaenau Ffestiniog. This community social enterprise offers a café, bike hire and shop as well as some of the best downhill trails in Wales – if you are a beginner or just a bit faint of heart in the saddle, why not try the 'Plug and Feathers' trail? More advanced riders have the choice of a number of daring trails to test their skills, and their nerve. A full day's uplift will cost £40 per rider in the week and £44 on weekends.
The Welsh Mountain Zoo offers something for all members of the family. It is the oldest Zoo in Wales and a charity that helps to support the earth's biodiversity through participation in conservation breeding programmes. Overlooking the Colwyn Bay coastline, the zoo is home to around 80 different species including a Sumatran tiger, chimpanzees, lemurs, bears, alligators and snakes.
So, why not start planning a trip to explore the vibrant social enterprise economy in North Wales? Get a bite to eat, get adventurous, get arty, and get inspired by the innovative and sustainable initiatives that North Wales has to offer. North Wales's social enterprise economy is a testament to the power of combining tourism with a commitment to community and environment. So, pack your bags and embark on a journey that not only satisfies your need for adventure but also supports North Wales' social enterprises. Experience a destination where exploration meets impact, and memories are made alongside positive change.