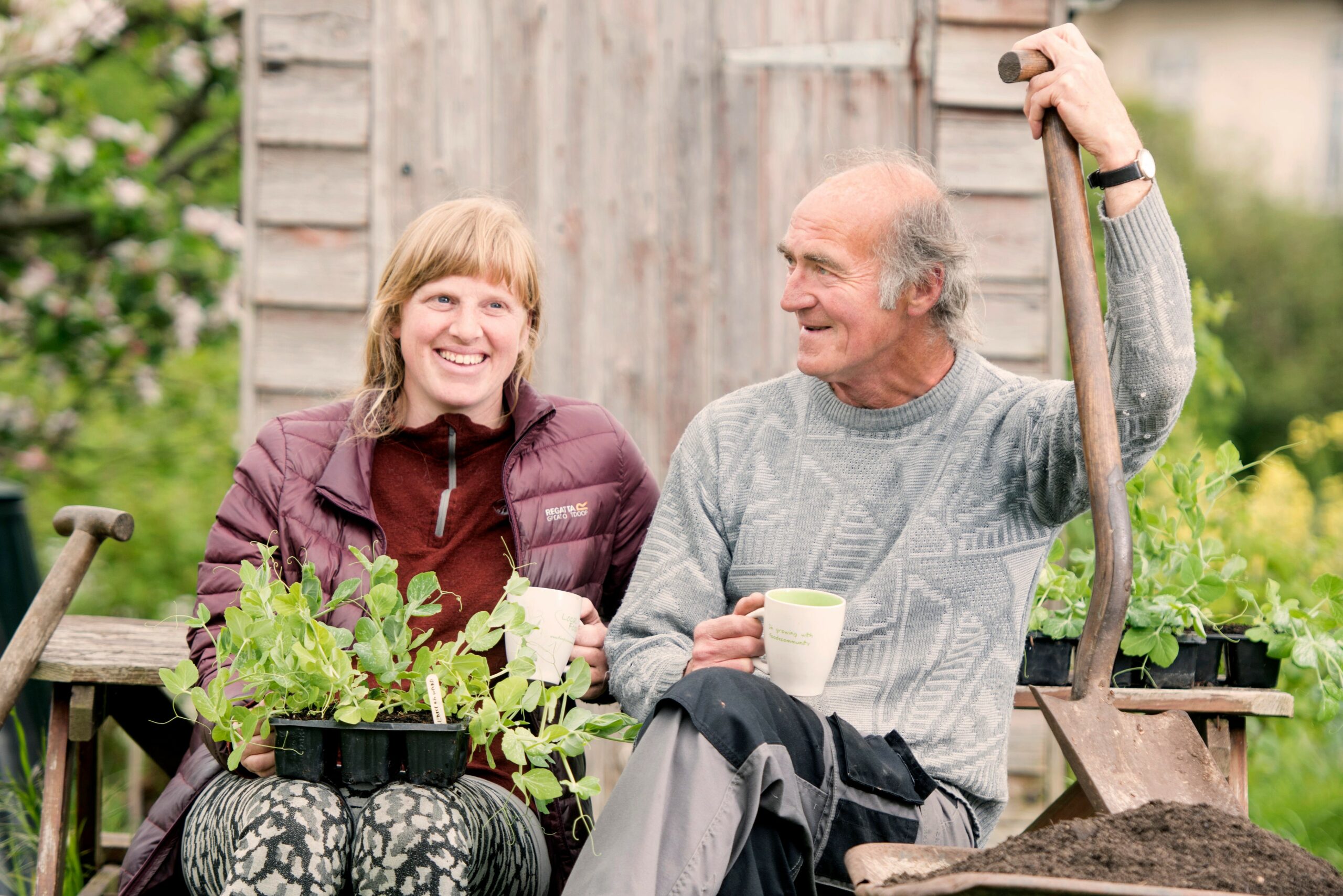 Hugh Russell – Project Manager, Communities Creating Homes
Yesterday saw the launch of an important Senedd report which has the potential to radically alter how communities across Wales engage with, manage and ultimately take ownership of local assets. Following campaigning by Cwmpas, the Senedd Local Government and Housing Committee report, 'Community Assets', sets out 16 recommendations for Welsh Government which, if accepted, could make it significantly easier for community groups to acquire assets with which to benefit their local area.
Local Government and Housing Committee Chair, John Griffiths MS, defines assets as "buildings such as community centres, leisure centres, libraries and pubs, which act as hubs for their local areas and where people can access information, services, learn new skills, come together to socialise and to share experiences. They can be places such as parks and green spaces where people can relax or exercise and children can play; they can even provide homes for people."
At Cwmpas, we know how important it can be for communities to take these on and how challenging this process is in the current environment. Giving evidence to the committee, Community Led Housing Advisor, Casey Edwards said:
"Community initiatives have that social value at the heart of everything that they do; it's not an added extra, it's not a nice-to-have, they live and breathe social value. And the reason that the majority of these community initiatives were set up in the first place was to benefit the wider community. That is their first aim – it's not a profit-making exercise."
Earlier this year the Communities Creating Homes team released our report Community Ownership of Land and Assets: Enabling the Delivery of Community Led Housing in Wales. This report, alongside work from the Institute for Welsh Affairs and others, was influential in getting us to this point, with a number of our recommendations supported in the Committee's report.
The Committee agreed with our recommendation that a Commission is established with which to stimulate innovative thinking on community ownership of land and assets in Wales. The Committee recommends that Welsh Government set this up within 12 months and that it takes a co-operative approach to working with stakeholders on an action plan. We welcome this and other recommendations which tie closely to our own, notably the call for the establishment of a specific fund with which to support the delivery of community led housing, as has been made available in England and Scotland.
On the crucial matter of legislation, which would enshrine the rights of community groups to take on assets in law, the Committee acknowledged our strongly held view that this is a necessity if we are to see greater community empowerment, and has recommended that this is considered by the Commission.
At Cwmpas we are, of course, pleased to see the Committee taking our recommendations so seriously, as has the Minister for Climate Change previously, because we know that the proposed changes would turbo-charge community empowerment in Wales. We urge the Welsh Government to accept the Committee's recommendations and crack on to deliver them with urgency. Opportunities have been missed on this issue before (notably when the Localism Act was passed in England) which have left the legal rights of people in Wales to take on community assets trailing behind those of people elsewhere in the UK. We acknowledge that there is pressure on the legislative timetable within this Senedd term, but given the economic conditions currently faced by the country, with warnings of further increases in austerity via massive public sector cuts, we believe that the delivery of this legislation is more pressing than ever, as it will give our communities a chance to take on assets that otherwise risk being sold-off and lost. Our commitment to future generations in Wales should encourage us to do this as quickly as possible, to maximise the benefits community ownership and management of assets can bring.