Businesses across Wales celebrated for social impact at annual awards ceremony
11 October 2022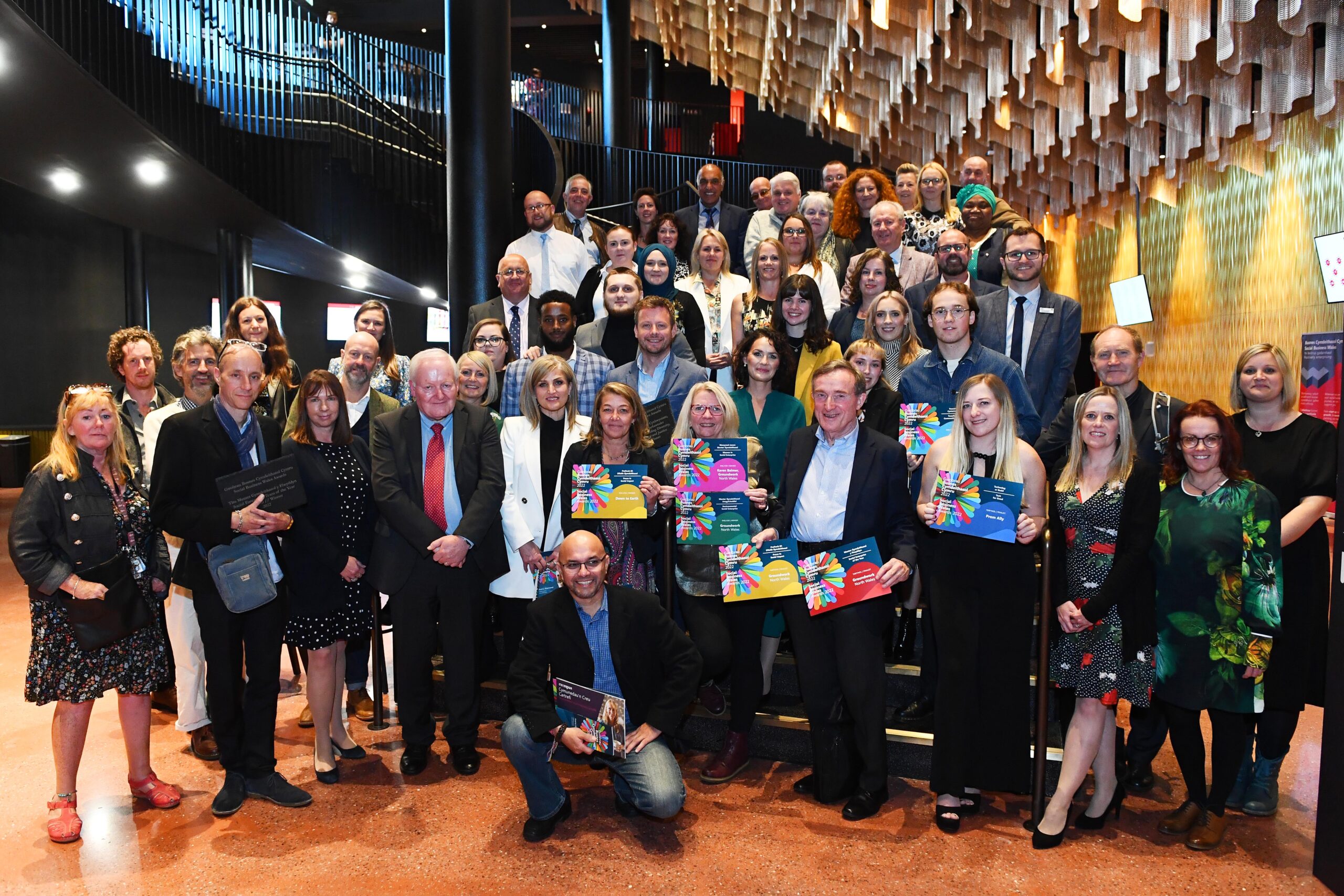 Social enterprises across Wales have scooped prestigious awards for making a difference to lives and communities over the past 12 months.
The annual 2022 Social Business Wales Awards marked the ninth year of the ceremony, which saw prizes awarded to nine social enterprises and social entrepreneurs from across the country.
Winners at the event on Monday included a credit union that managed to lend more money than ever to people during the cost-of-living crisis, an organisation which restores and recycles bicycles to encourage people to travel on two wheels, and a society which rescued a community's only pub from closure.
The awards are part of the Social Business Wales programme delivered by Cwmpas, a development agency for economic and social change, and funded by the European Regional Development Fund through the Welsh Government.
The Tech for Good award was won by Smart Money Cymru Community Bank, a Caerphilly-based credit union whose shift to a digital-first business led to more money being loaned to people in need during the current cost-of-living crisis as well as a reduction in its environmental impact.
Groundwork North Wales, a Wrexham-based environmental charity which offers disadvantaged people in North Wales volunteering opportunities, was awarded the prize for Environmental Social Enterprise, while its CEO Karen Balmer scooped the Women in Social Business award for overseeing the organisation's development into one of the UK's top-performing social enterprises.
The Community Impact Initiative in Bridgend won the Social Enterprise Building Diversity, Inclusion, Equality and Justice award for its work regenerating empty properties and returning them to the housing market while giving employment opportunities and training to vulnerable people.
Not-for-profit organisation Cardiff Cycle Workshop, which restores and recycles bicycles to encourage people in Cardiff to travel on two wheels, was crowned Social Enterprise Team of the Year after helping put more than 3,000 bikes back on the road in the past 12 months.
A Swansea-based group of social enterprises, Down to Earth, was awarded the trophy for the Prove It – Social Impact award for their work transforming community centres, education centres and venues across Swansea while working with vulnerable and marginalised communities.
Galeri Caernarfon Cyf, the development trust behind the Galeri arts centre and £5.9m Cei Llechi regeneration project in the historic town centre of Caernarfon, has won the trophy for Transforming Community and Place.
Llandwrog-based Menter Ty'n Llan, which rescued the community's only, and much-loved, pub from closure to run as a multi-purpose community venue, was named this year's One to Watch at the ceremony.
Emmaus South Wales scooped the top award for Social Enterprise of the Year. A homelessness charity with a difference, it runs a number of social businesses including Lucie the Porthcawl Land Train, a community tourism enterprise. By giving homeless people supported opportunities to work in customer-facing roles, Lucie challenges stereotypes whilst raising funds for Emmaus' charitable services.
Glenn Bowen, Director of Enterprise at Cwmpas, said: "Social enterprises embedded within their communities provide much needed support, services and jobs.
"We have brilliant examples of businesses doing their bit to reduce the impact of climate change and reaching out to new members of the community through their equity, diversity and inclusion work. Congratulations to all our wonderful winners."
The Social Business Wales Awards 2022 are sponsored by Ecology Building Society, Legal and General, Creating Enterprise, Acuity Law, NatWest, Triodos, Choose 2 Reuse, University of Wales Trinity St David (UWTSD), BIC Innovation and Great Western Railway.