450 trees planted to celebrate 40 years of supporting local economies in Wales
23 March 2023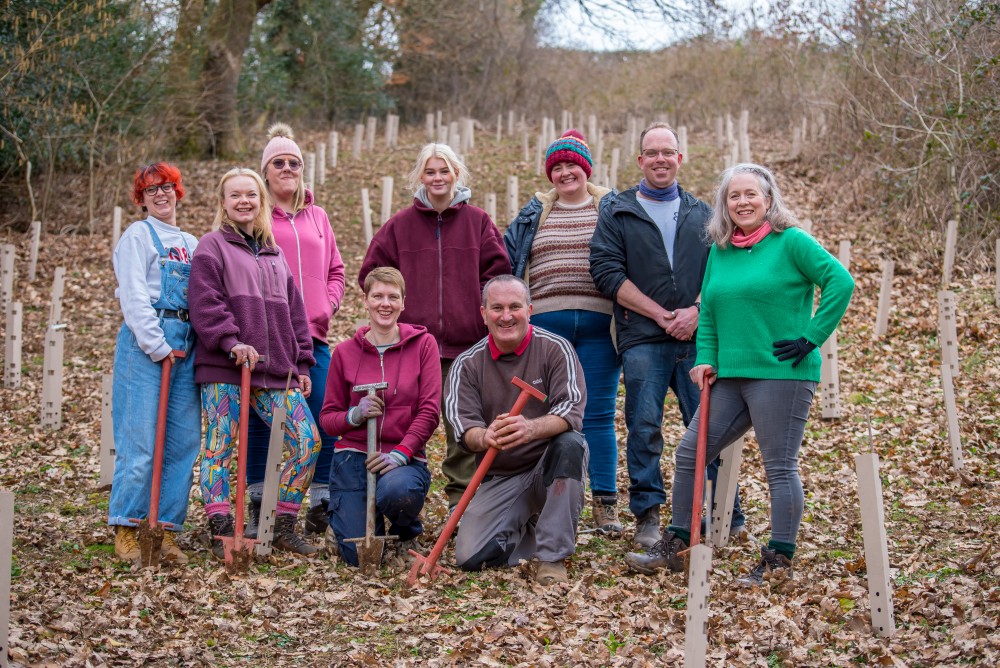 To celebrate 40 years of supporting the development of thousands of social enterprises, co-operatives, and employee-owned businesses across Wales, Cwmpas has planted a woodland of 450 trees in Llanfyrnach, Pembrokeshire.
The woodland, known as Coed Cwmpas, is made up of 450 saplings donated by the Welsh Government and Coed Cadw, the Woodland Trust in Wales. The trees will help tackle the effects of climate change and contribute to the National Forest for Wales, a Welsh Government scheme which aims to create areas of new woodland, and restore Wales' ancient woodlands.
Glenn Bowen, Interim CEO of Cwmpas, said…
"We at Cwmpas are so proud of what has been achieved in the 40 years we have been supporting businesses, charities, and individuals in Wales. We have guided thousands of people to create innovative social businesses that benefit their communities, the environment, and their local economies.
"By planting Coed Cwmpas to celebrate this milestone anniversary, we're showing our commitment to continuing to affect change for the better across Wales, and our dedication to making Wales a greener and more climate-friendly nation."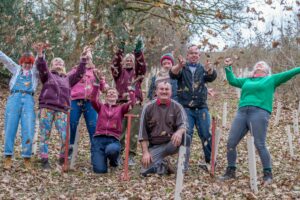 Cwmpas was established in 1982 by the Wales TUC as the Wales Co-operative Centre, with the aim of providing business support to co-operatives in Wales.
Following our foundation in 1982, Cwmpas helped establish the first credit unions in Wales and the UK, was instrumental in the worker buyout of Tower Colliery, and increased the supply of co-operative housing in Wales.
More recently, Cwmpas has championed a more co-operative approach to social care, helped reduce digital exclusion to just 7%, delivered business support to hundreds of social businesses and co-operatives, and dramatically increased the number of employee-owned businesses.
Now working as a development agency for positive change, our focus is on building a fairer, greener economy and a more equal society, where people and planet come first.