Employee Ownership Research Launch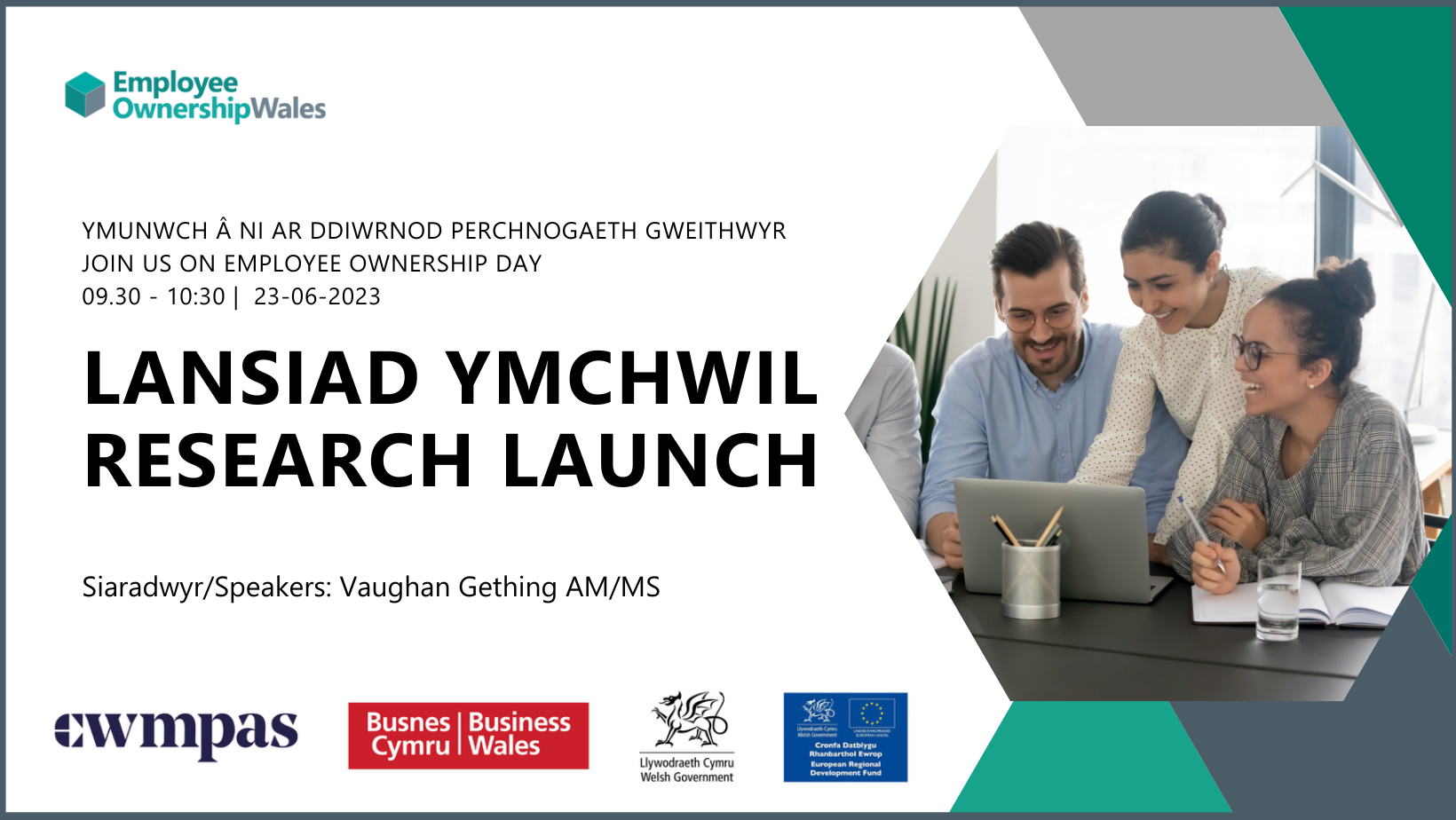 Employee Ownership (EO) has become increasingly prominent within public discourse in Wales and throughout the UK. At this free, online event we will highlight the impact of EO in Wales by launching newly commissioned research findings.
Please join us to hear from speakers including the Welsh Government on the importance of EO in Wales, with Cwmpas giving an overview of the report findings. Covering:
The benefits of EO for businesses, employees and society / the economy at large
How EO affects business productivity, growth, and resilience/
The impact on staff
The structures of EO – such as the use of EOTs (employee ownership trusts) in Wales.
Event details
Date
June 23, 2023
Time
09:30 - 10:30
Location
Online Book Event