Social Business Wales Conference 2023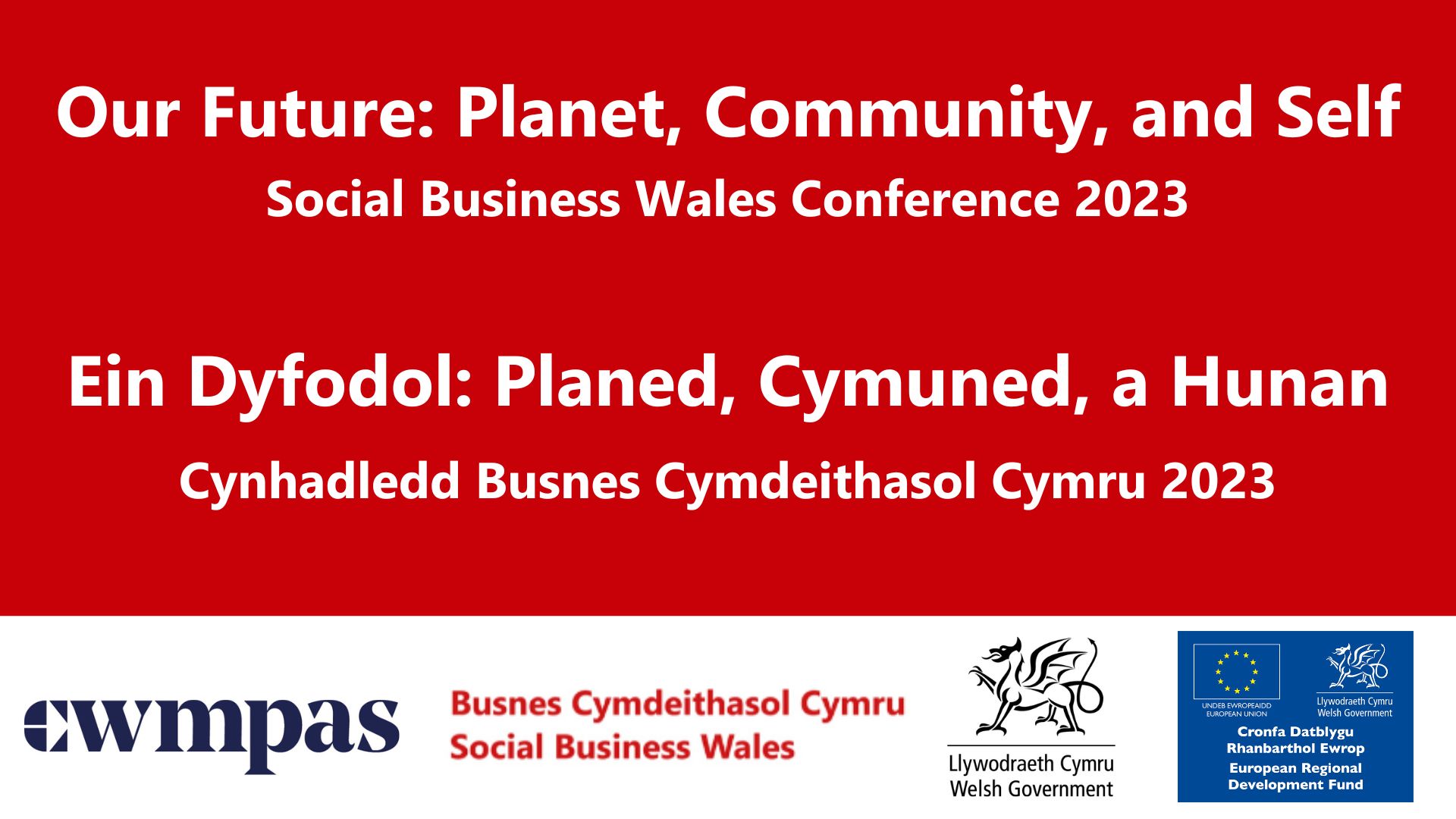 Our Future: Planet, Community, and Self, the conference delivered by Social Business Wales will focus on sustainability, and is specifically intended to provide inspiration, ideas and practical skills to social businesses in Wales – all of which will enable them to grow and be more sustainable.
This conference will provide an environment for knowledge exchange, sharing best practice and networking within the sector; encourage innovation; and provide opportunities to learn from and build partnerships with the private and public sector.
Speakers include broadcaster Sian Lloyd, Changemaker Benita Matofska, and Minister for Economy Vaughan Gething MS.
Workshops will include: Empowerment and Wellbeing, Social Finance, Net Zero, the Cost of Living, and Director Recruitment.
We are offering a bursary scheme to support attendees from diverse communities and backgrounds to attend the conference, please email elin.evans@cwmpas.coop for more information.
Event details
Date
March 7, 2023
Time
10:00 - 16:00
Location
Swansea Arena | Arena Abertawe, Oystermouth Road, Bae Copr Bay, Wales, SA1 3BX Book Event